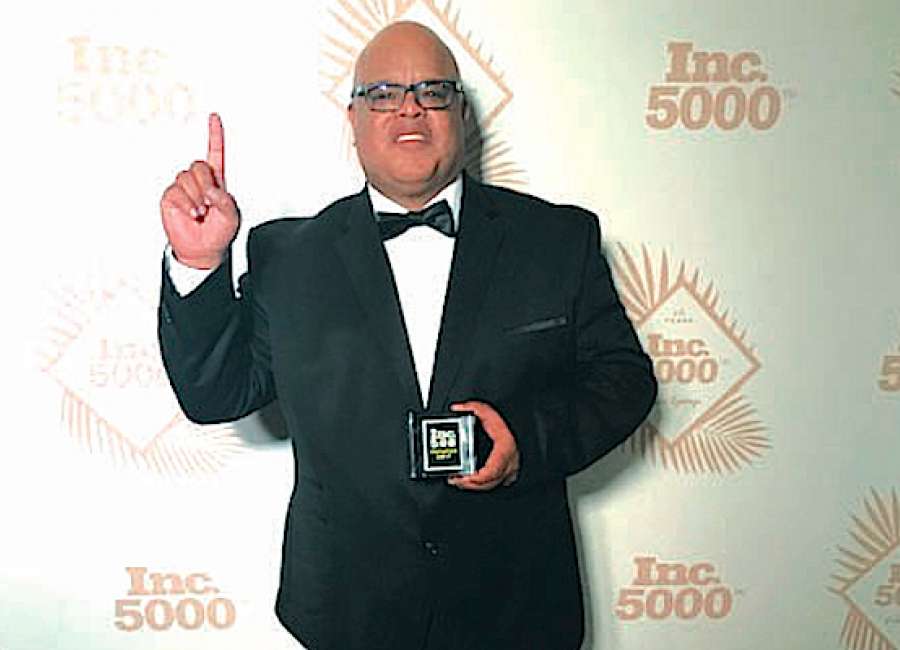 Advanced Technology Logistics, Inc. was recently ranked as one of the Top 5000 Businesses for 2017 by Inc. 5000.
ATL is a local defense contract firm providing global services throughout the United States and the world. The company provides services such as medical support, logistics, training, engineers and information technology.
The company is located on Calumet Parkway in Newnan.
Each year Inc. 5000, an expansion of the Inc. 500, ranks the country's top 5000 fastest-growing private companies. The list is sponsored by Inc. Magazine, a weekly magazine which publishes about small businesses and startups. 
The list admission process includes reporting past revenue and other business successes within the last three years. Companies worldwide submit their company business profile in hopes of being listed amongst the most innovative, diverse, and well-rounded private companies.
This year, ATL, Inc. was ranked 2,731 out of 5,000 companies across America. It's ATL's first time to be included on the list. Within the last year, the company has experienced 125.73 percent growth and $10.3 million in revenue within the government services category.
Robinson said he was surprised at his company's recognition. 
 "This ranking for me is mere motivation to help me appreciate where I am, and know what it takes to get to where I want to be," President and CEO Levi Robinson said. "This is a nationwide achievement."
Robinson said the award that displays his company's rank encourages him to "hustle a little harder to be ranked 1,000 out of 5,000."
Last October, ATL joined over 2,000 business leaders and entrepreneurs to learn and celebrate this achievement in Palm Springs, Calif. at the Inc. 5000 Conference and Gala. Robinson said it was a great experience.
"There are over seven million small businesses across the country and we're part of Coweta, we represent Coweta County," Robinson said. "The championship spirit is what our approach is. This event gave me a different perspective.
"ATL doesn't take its achievements lightly, he added. "These successes are indicative of the blood, sweat and tears put into this company since its inception. We are seven years strong and a very long way from the end."
Robinson is no stranger to hard work and dedication. He served the country for 20 years in the military and decided to retire in 2003, but the military veteran was not ready to stop just yet. Robinson began working for a company after being officially retired for only two days. He was the first African American to work as a senior program manager for a mid-sized logistics company in Huntsville, Ala.
After learning all that he could, he said he decided it was time to take the leap of faith and venture out on his own and begin Advanced Technology Logistics, Inc. 
"It's all about networking," said Robinson. "It's always about who knows you. Don't stop introducing yourself until you can walk into a room and everyone knows you by name."
Robinson credits his professional success to being persistent.
"I am very aggressive," said Robinson. "I don't take no for an answer. I live by my four core values and I call them the four p's: Proactivity, passion, performance and profit. Being proactive means that you're always a step ahead. Passion means you should always provide passionate service. Your performance should always be at an all-time high. I walk into the room with a presence. Profit is how you will drive your business and learn more."
ATL has been a finalist for the Newnan-Coweta Chamber Small Business of the Year and Robinson is a two-time Citizen of the Year nominee.
Robinson also mentors Coweta County high school athletes and said he believes in helping the community and those in need.
ATL has provided medical support services to the United States Virgin Islands (USVI) and Puerto Rico after Hurricane Maria last fall. This is a FEMA mission and directive. ATL provided medical support services for the hurricane victims by transporting them to the metro Atlanta to receive prompt medical support.  
The company provides the Department of Health and Human Services (HHS), Assistant Secretary for Preparedness and Response (ASPR) with registered nurses and case managers, licensed practical nurses, certified nursing assistants, case counselors and program managers to support the relief efforts. 
This initiative has aided people who need ongoing dialysis and coordination of care support, and those who may also have access and functional needs that require medical assistance. Counselor support is provided to help those in need maintain their independence in a residential setting, as determined by the government.