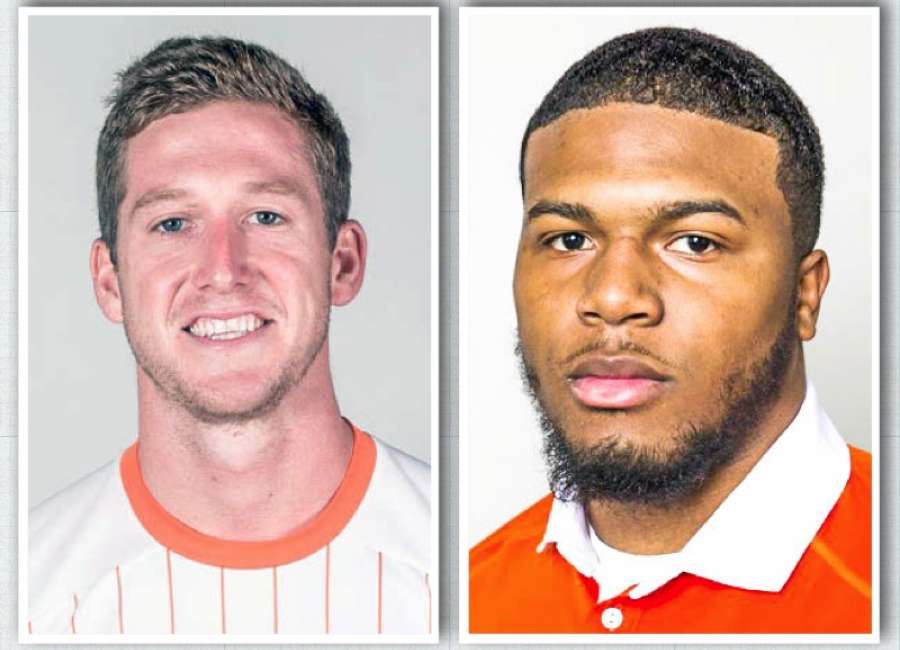 Mercer University senior athletes Alex Lakes and Conner Antley didn't just take care of business on the field, they also excelled in the classroom.
Both were recently named to the Fall Academic All-Southern Conference team.
Antley and Lakes were among 42 student athletes at Mercer, who earned the honor.
To be eligible for the academic all-conference team, student-athletes must carry at least a 3.3 cumulative grade point average entering the fall season and are required to compete in at least one half of their teams' competitions during the recently concluded campaign. In addition, student-athletes must have successfully completed at least three semesters at their institutions.
Lakes, who is a graduate of Northgate High School enjoyed a standout career for the Bears on the football field.
He just completed his football career for the Bears and leaves as the school's all-time leading rusher after tallying more than 2,000 yards in his career.
He completed his senior season with 369 yards and four touchdowns.
The former Northgate Viking was named the Newnan Times-Herald Offensive Player of the Year.
Lakes hopes to coach in college or serves as a college athletic director.
Antley was a standout soccer player at East Coweta before moving on to Mercer University.
The East Coweta graduate was a defensive specialist for the Bears, but still showed his ability to score, finishing the 2017 season with four goals and three assists.
He was named to both the preseason All-Southern Conference team and the All-Tournament team as a senior.
He also earned a place on the third-team All-Southern Region squad.
Antley earned a scholarship to Mercer after a standout career at East Coweta.
During his junior career with the Indians, Antley scored 28 goals and had 15 assists.
In his senior season at East Coweta, he was named team captain, scored 34 goals and led the Indians to a trip to the Final Four.