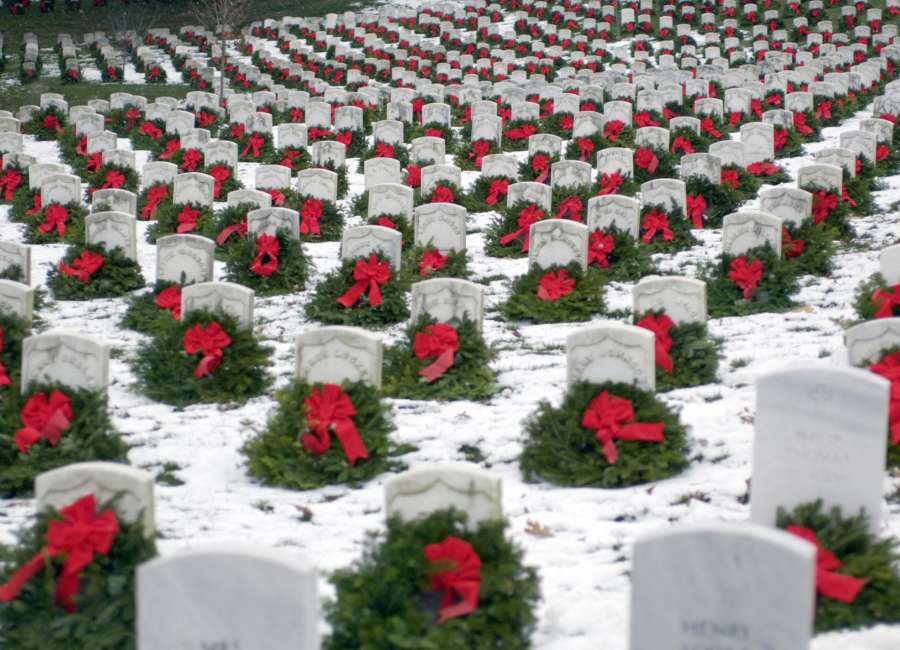 The Coweta Veterans' Club will place seven memorial Christmas wreaths to honor Coweta's war dead on Saturday.

The ceremonies will take place at noon at Veterans Memorial Plaza in the city park at Jackson Street and Temple Avenue in downtown Newnan. This is the ninth year for a local observance of the national program, Wreaths Across America.
WAA started in 1992 when Merrill Worchester, owner of Worchester Wreath Company, made a donation of 5,000 wreaths for Arlington National Cemetery. It remained an annual Arlington event until 2003, when news photos captured the majesty and spirit of wreaths against marble crosses.
Soon other communities and national cemeteries asked for wreaths. Last year, the small Columbia Falls, Maine company supplied more than 1.2 million wreaths at more than
1,200 locations, supported solely by grants, bequests and donations from corporations and individuals.
John O'Connor, Coweta Veterans Club chairman, coordinates the placing of the seven
ceremonial wreaths to honor Coweta's war dead from World War I, World War II, Korea, Vietnam and the more recent wars. A wreath is also placed on the plaques honoring the five military services and those who are prisoners of war or missing in action.
The program will be brief and will include participation from the American Legion, the Veterans of Foreign Wars, the American Veterans, the Marine Corps League, the Disabled American Veterans and the Sons and Daughters of the American Revolution.
"Each and every Christmas that we enjoy and the gifts of freedom and peace we cherish, are possible only because men and women died to preserve them. These wreaths are our way of saying, 'Merry Christmas' and 'thanks,'" O'Connor said.
O'Connor said the public is invited "to attend this program and join with the veterans to remember those who gave their lives in defense of America and the free world."