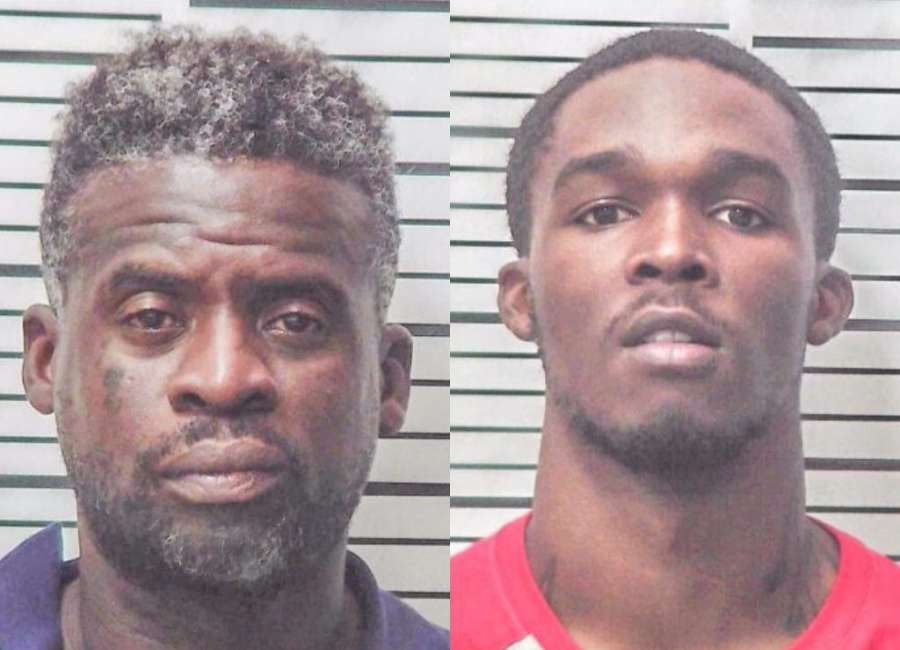 Justin Pierce Grady, 39 and Cortavious Deshun Heard, 19, both of Grantville, are no stranger to the Coweta County court system.
The two men, who were former employees at the Dow family farm, had run-ins with the law before attacking Dorothy "Dot" Dow on Aug. 4, 2016.
According to the Coweta County court system, Grady is a convicted felon and a repeat offender.
He was indicted for a rape that occurred in April, 1995 and later pleaded guilty via an Alford Plea. An Alford Pleas is one where the defendant decides it is in his best interest to plead guilty, without actually admitting guilt.
In 1996, Grady was charged with aggravated assault;  in 1999 he was charged with aggravated assault, armed robbery and burglary.
The 39-year-old man was convicted in Meriwether County in 2000 on charges of criminal attempt to commit armed robbery and making terroristic threats, according to court documents.
That same year, Grady was convicted in Coweta County for escape and giving a false name to law enforcement. 
He was indicted by a Coweta County Grand Jury on separate charges of burglary and theft by receiving stolen property for two different incidents in 2005, plus possession of a firearm by a convicted felon.
Grady was also indicted for battery in a separate case.
In a negotiated plea with the state, one of the burglary cases was dismissed. During the hearing, Grady pleaded guilty to a lesser charge in the second case and to battery and was sentenced to 12 months behind bars, according to the Coweta County court system.
The judge sentenced Grady separately on the charge of possessing a firearm by a convicted felon and sentenced him to three years in jail. The sentences were to run concurrently, or at the same time. 
Three years later, in 2009, Grady was arrested for possession of cocaine, possession of a controlled substance and obstruction. The 39 year-old-man reportedly hit a Grantville police officer in the face as he was taken into custody. 
That same year Grady was indicted for robbery. The case was later dismissed by the Coweta County District Attorney's office for lack of evidence.
He was accused of receiving stolen property in 2012,  possessing and selling methamphetamine and violating his probation in 2015.
Grady pleaded guilty and -- in a negotiated deal with the state -- was sentenced in November 2015 by a superior court judge to 20 years behind bars with the possibility of probation.
At some point he was released from jail and allegedly murdered Dot Dow nine months later.
According to the Coweta County court system, Heard was indicted in 2015 on two counts of fleeing or attempting to elude a police officer, obstruction, driving with an expired license and failure to maintain lane. 
Heard reportedly led law enforcement officers on a high speed chase down the southbound lanes Interstate 85 in June of 2015. The 18-year-old man then jumped out of his car and ran from officers before being captured, the indictment read.
Heard pleaded guilty in November 2015 to all five charges and was sentenced to a total of five years to serve six months behind bars. The remainder of the sentence was to be served on probation.
He was released from jail in the spring of 2016 only to land back behind bars a few months later, charged in the brutal beating and murder of Dot Dow.
***
By Melanie Ruberti
Email: melanie@newnan.com
Facebook: @MelanieNTH