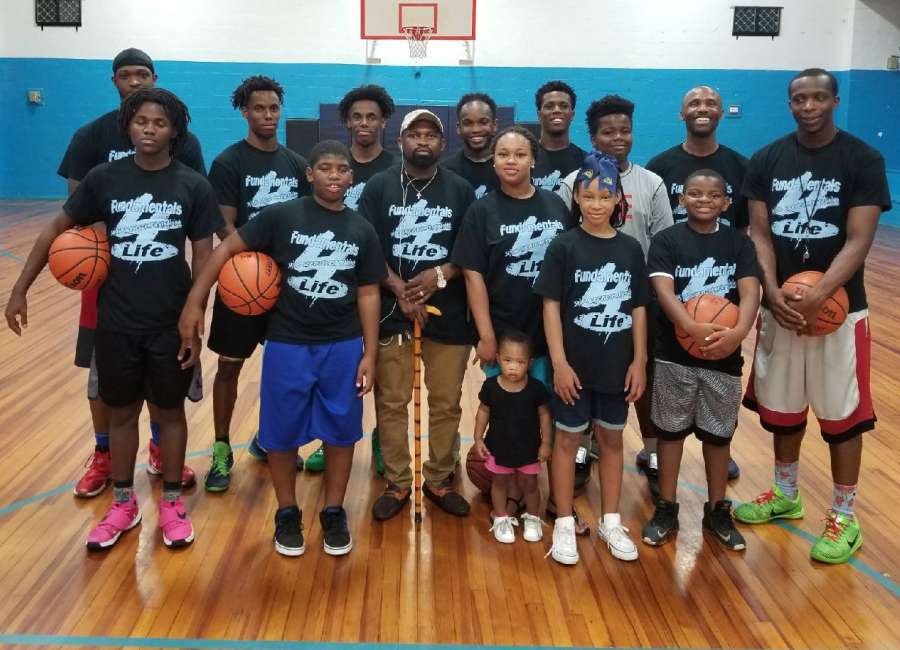 Local youth basketball coach Gregory Curtis is doing his part to bring the holiday spirit to Newnan's youth.

Curtis, along with his friends Kentrell and Quinto Arnold and Derrick Teagle, is sponsoring the inaugural Hoops 4 Da Holidays Toy Drive Basketball Tournament Dec. 16-17 at the Boys and Girls Club, 77 Wesley St., in Newnan. The tournament will start on Saturday, Dec. 16 at 9 a.m. and the championship rounds will begin on Sunday, Dec. 17 at 3:30 p.m.
Admission is free to the tournament and in lieu of an entry fee, Curtis is asking everyone who comes out to bring a toy for a child in need.
"I'm not asking everyone to go out and spend money to bring toys because I know how tough it is around the holidays. If you just happen to have any toys, clothes or gifts of any kind, bring them to the event," said Curtis, 48. "Bring all your family, friends and kids out for this special event. I want Newnan residents to be unified and bask in the Christmas spirit."
There will be five basketball teams in action, and they will play full-court games with referees to call all fouls. The tournament will also feature appearances by DJ JMatt on the turntables, Newnan firefighters -- with their fire trucks -- and policemen, prize giveaways for kids, a fundamental hoops skills challenge and half-court, free throw and 3-point shooting contests.
"We will also feature some local entertainers performing during the tournament and jumping bouncer stations for kids," Curtis said. "Kids 14 and under will also get a hot dog, chips and bottled water for free. And best of all, toys will be given out for each game."
Curtis said the reason he decided to host this toy drive basketball tournament was to give all the kids of Coweta County — regardless of family income — a way to enjoy the Christmas season.
"It's always nice to get all the youth in the county together and make their holidays as special as possible. I want to be one of those guys who tries to make sure the area kids don't go astray and on the wrong path," Curtis said. "I want to give the area kids a safe place to be and have them watch some basketball in the process."
Curtis, originally from Memphis, has been coaching youth basketball for 15 years in Memphis and in Newnan. He currently coaches teams called Fundamentals 4 Life along with his son, Gregory Curtis Jr. He said this is something he plans to do each holiday season.
"I've been coaching for a long time and I want to incorporate basketball and the holiday season each year," he said. "I want to help the kids around the county have great holiday seasons."