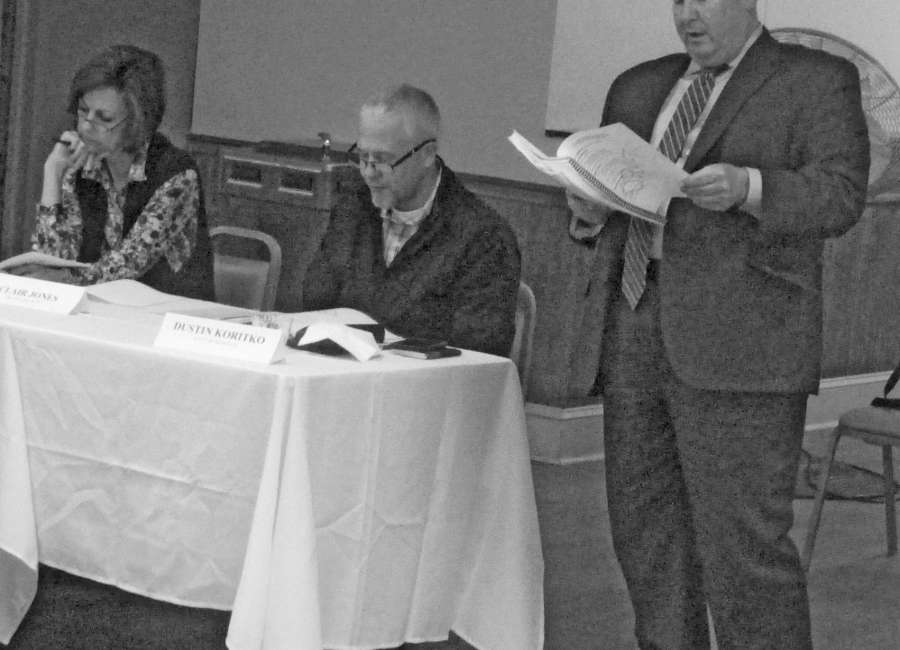 The Three Rivers Regional Commission has completed its audit, and the preliminary audit was a good one.

Greg Davis and Jimmy Warren of Warren-Averett LLC attended the Three Rivers Regional Council meeting on Thursday at the A&O Bridges Community Center in Sharpsburg. The council, comprised of area officials and citizens, governs the commissionnwhich provides a range of planning, transportation, workforce and aging services in the counties of Coweta, Butts, Carroll, Heard, Lamar, Meriwether, Pike, Spalding, Troup and Upon.
Davis said there were three reports for review – a short overview, the full 62-page audit and a two page summary.
He praised Three Rivers staff for their help with the audit. "They were very cooperative," Davis said.
"We issued an unmodified report. There were no material weaknesses identified," he said.
The council voted unanimously to approve the preliminary audit.
The council also voted to make changes to the administration of its retirement plan. Kirk Fjelstul, the new Three Rivers executive director, was named a trustees on the regular retirement plan and the employee choice plan.
Fjelstul was also was named a signatory on both retirement fund bank accounts.