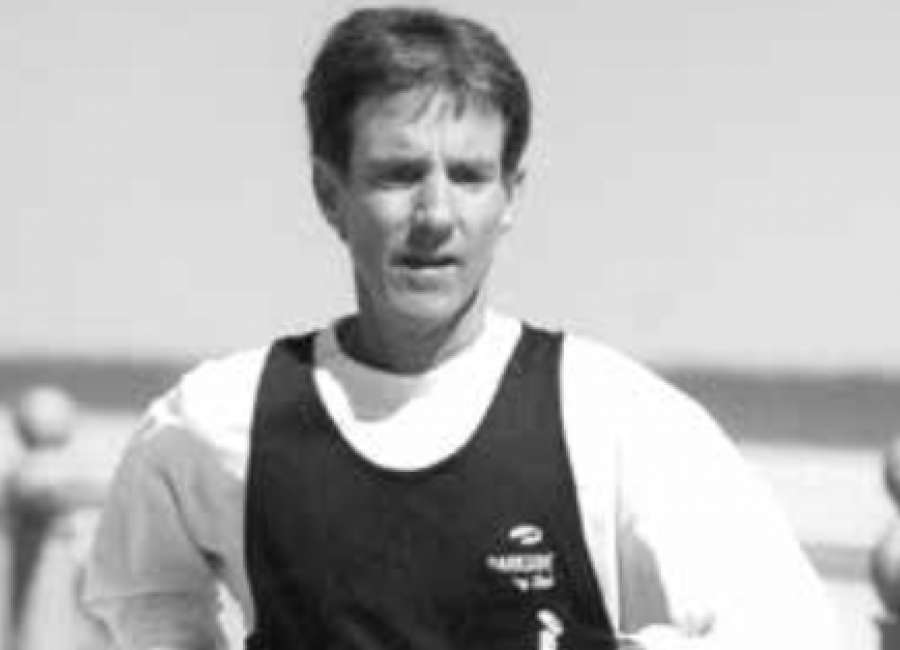 My wife Cindy and I had the good fortune to spend a week in Colorado.
The first four days we stayed with our friends Kelly and Joe, who live in a log cabin on a mountain in Conifer at an elevation of 9,700 feet. To give you an idea of what it's like at that altitude, the first night Joe gave me a glass of water to drink with my beer because without it I might become dehydrated and/or delirious.
It was like I needed training wheels for my beer. Adding insult to injury, my head felt like it was in a vise (thank you, air pressure).
The next afternoon Kelly, Cindy and I went for a hike at Staunton State Park. We took the "moderate" six-mile route, thinking the 12-mile option may be a little too much our first full day in the mountain air. As it turned out, we ended up hiking a little over seven miles, which turned out to be about two miles above Cindy's pay grade. Once we got back to the cabin it wasn't long before she was tossing her trail mix.
The next day the three of us took a 10-mile white-water rafting trip down the Arkansas River. The trip was scheduled for three hours, although 30 minutes into the trip our paddling instructor rolled his eyes at us – his way of telling us he expected it to take much, much longer. It wasn't our fault, however. Our instructor/guide Jay told us that paddling was all about "using your core" and not your arms like the three of us had been doing all of our respective lives.
So after Jay's initial demonstration of holding the oar with both hands and bending forward and then backward ('BOOM! BOOM!') with his core and not bending his arms, we were off. Here's a brief summary of Jay's comments during our first half hour in the raft:
"Scott, you're not using your core. Watch Cindy—she's doing it right!"
"Kelly, you and Scott need to paddle in sync."
"Scott, secure your foot in the strap. No, your left foot!"
"Kelly, USE YOUR CORE! BOOM! BOOM!"
"Scott, are you doing that on purpose?"
At one point I even mentioned under my breath that I thought I was being punk'd. Jay heard me and said the exact same thing under his.
Three things were evident at this point: (1) Cindy was the teacher's pet. (2) Kelly nor I will never be professional paddlers. (3) It was going to be a long day, because all of this took place during the first mile.
Further down the river we managed to lodge our raft firmly between two boulders jutting out of the rapids. Jay frantically stood up and screamed – and I quote – "I'm not ______ kidding around," at which point I realized Jay and I were never going to be the best of friends.
Eventually the ride came to a merciful, merciful end… for all four of us. As relieved as Cindy, Kelly and I were to get out of that raft after more than three painful hours, I have to believe it was an even bigger relief for Jay.
The next evening we opted to take it easy. In fact Joe decided to join us as we took in a concert – Nickelback, if you're curious – at the magnificent Red Rocks amphitheater. At 6,000 feet elevation, it was a little easier to breathe after spending three days in Conifer. Then again, we did have to contend with the 380-stair climb from the parking lot to the amphitheater and then the 70-plus additional steps to our seats in row 35 after that.
I might add that the only restrooms at Red Rocks are located below Row 1 or above Row 70 at the very back of the amphitheater. In other words, if you're going to be using the restroom you might want to take a glass of water with you.
Just in case you need training wheels.
Scott Ludwig lives, runs and writes in Senoia with his wife Cindy, three cats and never enough visits from his grandson Krischan. He can be reached at magicludwig1@comcast.net.