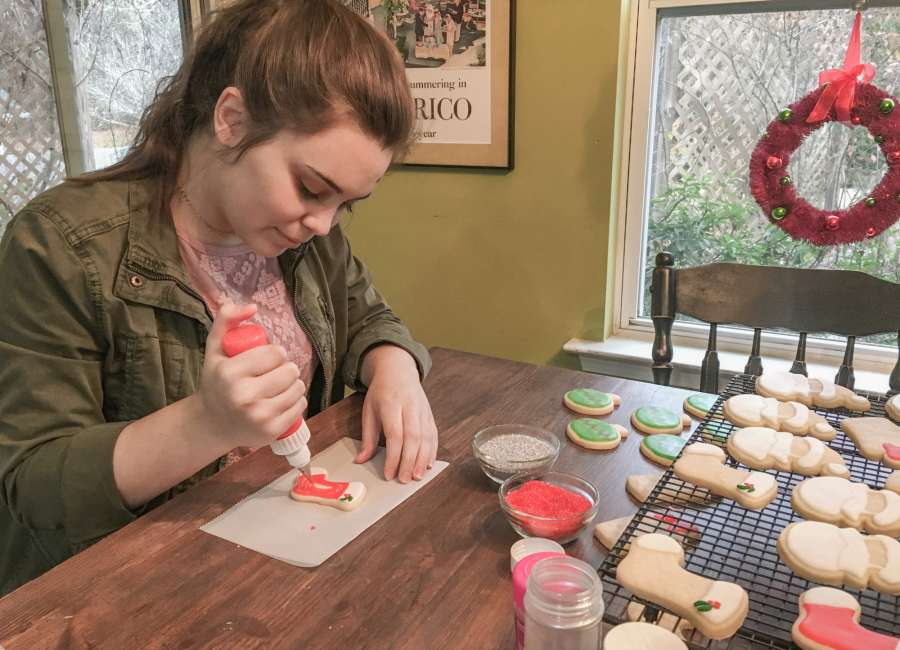 Baking seems to be a favorite and festive tradition for many families during the holiday season.
For 18-year-old Isabel Diaz of Newnan, creating small, edible works of art has become her passion.
"I have always enjoyed cooking and baking in the kitchen with my mom since I was little," Isabel said.
The Christmas season brings even more special memories for Isabel and her family.
"My mom, my sisters and I always bake at Christmas time," the teen shared. "Everyone in my family picks their favorite dessert and we spend all week making them together … I enjoy icing sugar cookies because it's like creating a small piece of art."
Isabel, a recent graduate of Newnan High School, is a self-taught baker. Her culinary talents were the best kept secrets among her family and friends.
But word about the teen's confectionery creations is quickly spreading.
"I made some cookies for my mom to take to work and the word got around to her coworkers, so I mostly make cookies for them," Isabel explained. "I make sugar cookies decorated with royal icing in pretty much any shape."
A self-described "perfectionist," Isabel uses small tools and techniques to manipulate the icing into colorful, edible masterpieces.  
The teen's artistic-looking sugar cookies are in high demand this holiday season.
"I had 17 dozen cookies to make within 10 days, so it has been very busy," she said.
But the hectic holidays don't bother Isabel, as long as she gets to share her passion for baking in the kitchen surrounded by family.
The teen said she is temporarily placing a hold on her culinary skills.
After Christmas, Isabel is moving to Utah to attend Utah Valley University where she'll study elementary education.
She hopes to continue baking, at least as a hobby, once she gets settled.