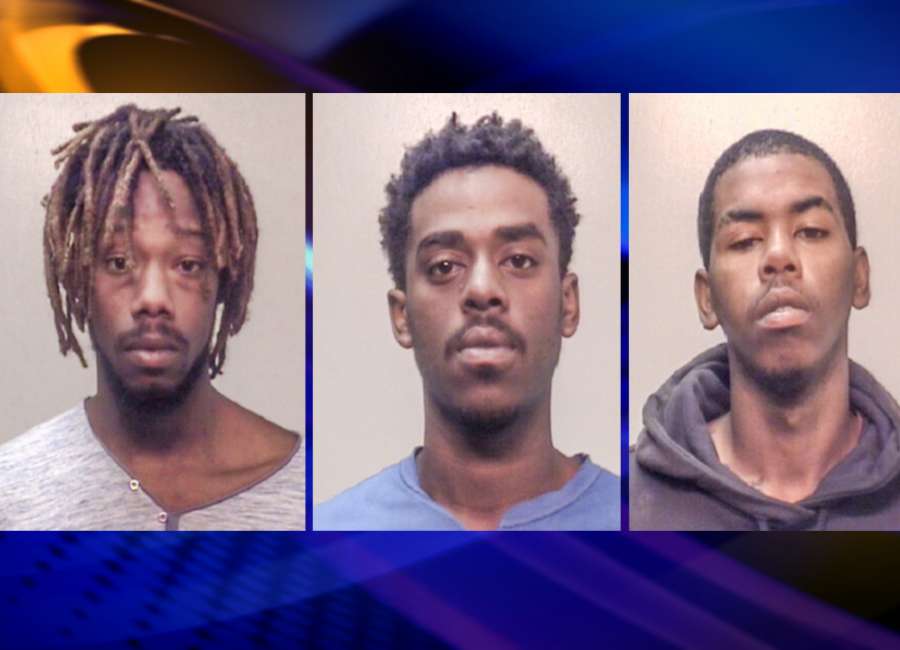 Three men accused of taking property from an automobile chose the wrong residence to hit.
On Thursday night, 911 received a phone call from an off-duty member of the Coweta County Sheriff's Office, informing them he had three men at gunpoint, suspected of entering his car.
When police arrived at his residence on Conner Drive, Lt. Keith Addis explained he had returned home from his shift when he noticed a small girl's bicycle lying next to a strange man at the corner of his driveway.
After briefly speaking with the man, Addis said he saw two other men walk toward the street from his home wearing hooded sweatshirts. He immediately ordered all three men on the ground.
Addis said he held the men at gunpoint until police arrived and took them into custody. A variety of items were strewn across the front yard, including a pair of sunglasses, a wallet and phone chargers. The door to his personal vehicle was slightly open and the interior lights were on, according to Addis.
"I guess because it was so foggy that night, they saw my headlights approaching and thought I was their ride," Addis said. "I wasn't the ride they were expecting, and I told them they picked the wrong house."
Travis Rayshawn Baitey, 20, Charles Mandrez Williams, 19, and Derrick Renard David Jr., 19, were arrested and charged with entering auto to commit felony.  They are currently being held on $7,000 bond at the Coweta County Jail.