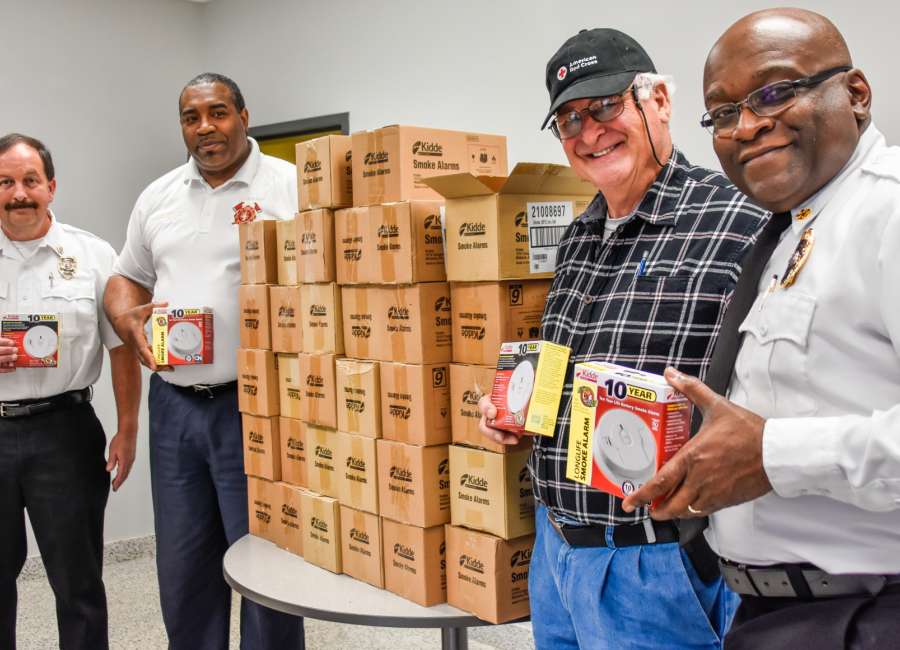 Christmas is coming early for some folks in the community.

Coweta County Fire Rescue, Newnan Fire Department and the local chapter of the American Red Cross will be installing new smoke alarms in homes across the county.
The initiative, titled, "The Twelve Days of Christmas," will see county and city firefighters installing at least 1,000 new smoke alarms in the community.
The fire departments are also partnering up with local law enforcement agencies and Home Depot.
Starting Dec. 9, county and city firefighters from every station will canvass area neighborhoods to install the alarms and pass out vital information.
Homeowners will be given one smoke detector per floor, and the alarms will be installed at no charge.
"The most important thing is to make a difference in people's lives," said Coweta County Fire Chief Pat Wilson. "When most people see us in their neighborhood, it's on a bad day. Now, we can knock on doors and give residents a new smoke alarm and preventative information.
"Education is just as important. Sometimes, even if a smoke alarm goes off, people don't know have a plan on how to get out."
The initiative comes at a good time, said Coweta County Fire Marshal Blaine Shirley.
"Winter is the time for the most fatalities," he stated. "... Fire fatalities are related to home heating. People get careless with space heaters, don't check their fireplaces or get careless with candles."
Last year, 154 people died from fire-related injuries across Georgia, Cox said. There have been 100 deaths so far in 2017.
"Smoke alarms give the community a chance to be aware there is a fire and  escape from their home. Without alarms, there would be more fatalities and we're trying to prevent that," said Newnan Fire Marshal Tim Cox.
The American Red Cross is also contributing to the Twelve Days of Christmas campaign. The local chapter donated 350 smoke detectors to the Coweta County and Newnan Fire Departments on Wednesday.
Gaines Harman is a volunteer with the organization. He said the local chapter covers 20 counties, including Coweta County.
Last year, Gaines and other volunteers responded to more than 500 house fires, sometimes two in one day.
The local chapter has also been involved in similar smoke alarm installation and education initiatives, but not in Coweta County.
"We know this helps," Harman stated. "We held a campaign in LaGrange. A few months later, a home on Addie Street caught fire. Seven people got out alive, five of them children, because they heard the fire alarms that night."
According to the American Red Cross, people have less than two minutes to escape a burning home before it's too late.
More than 50 percent of parents in the United States with children ages 3- 17 years old have not talked to their families about fire safety, the ARC stated.
The "The Twelve Days of Christmas" initiative will end Dec. 20.
For more information or to request a smoke alarm, contact the Coweta County Fire Department at CCFRCommunityRelations@coweta.ga.us or Newnan Fire Marshal Tim Cox at tcox@cityofnewnan.org.