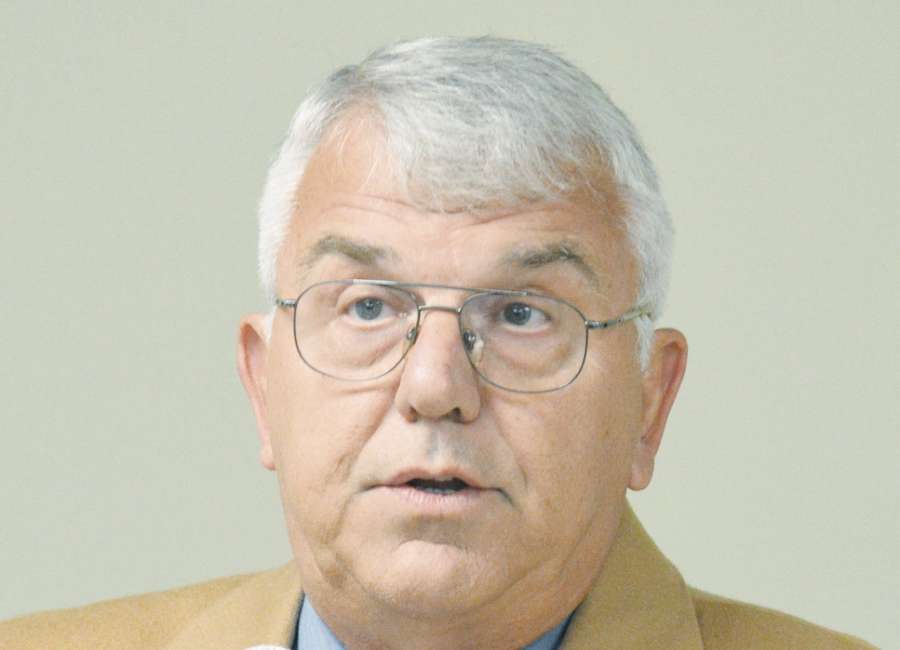 A former Grantville mayor was scolded by a Senoia City Councilman when he came to the council for a variance.

Jim Sells put up a chain-link fence at his rental property on Coweta Street – and chain-link fences aren't allowed in the historic overlay.
Fences, as well as other alterations to properties in the historic overlay, require a "certificate of appropriateness" from the city.
For fences, getting a COA is a simple process that requires no application fee, and it can be approved by Community Development Director Dina Rimi – as long as it meets the city's requirements. More significant improvements have to go before the Historic Preservation Commission.
Under the city's ordinance, a COA must be obtained before a fence is built.
"In any city, you go ahead and check with the staff – you know that and yet you went forward and built the fence anyway," said Councilman Bobby Graham.
"I apologize for that… you are correct, sir," Sells said, adding that he had been very busy. Sells was requesting a variance that would allow the fence to stay.
Approving the request would set a precedent and go against the spirit of the ordinance, said Councilman Jeff Fisher.
Many similar variances to historic overlay requirements have been denied, he said. "To grant it would be to go against that in all manner, shape and form."
"The saying, 'It's better to ask for forgiveness as opposed to permission,' doesn't really hold true in this case," said Councilman Larry Owens, who made a motion to deny the request.
Sells has 30 days to remove the fence.
In other meeting business:
• The council voted to extend the current moratorium on open-air markets for 45 days so that the new special events ordinance can be approved.
The new ordinance is ready, City Manager Harold Simmons said after the meeting, but the extension was needed to meet legal requirements for advertising a public hearing.
The public hearing and first reading of the ordinance will be held at the Dec. 18 council meeting. The second reading and final vote will be at the Jan. 8 meeting. The January meeting was moved from New Year's Day.
• During the public comment section of the meeting, Shielda Hayes asked when the second phase of improvements to the Seavy Street Park would begin.
The park improvements will be funded by the 2019 Special Purpose Local Option Sales Tax, which was just approved, according to Fisher.
Councilman Chuck Eichorst serves on the recreation committee. When upgrades to the park were first planned, the project was delayed and ended up being more expensive than usual.
"That is when we broke it into a Phase 1 and Phase 2," Eichorst said.
"We have a rough idea of what Phase 2 will be," he said. "The committee will be reconvened this year, and we will try to firm down just what Phase 2 will encompass."
There will be more parking and open space. There has been public interest in a splash park.
"All of this is on the table, it needs to be firmed up," Eichorst said.
• Hayes also spoke about how several roads in the area are named after a few prominent families. With so many new subdivisions in the pipeline, Hayes said she'd like to see new roads named after Senoia's war veterans, past and present.
"That is a wonderful idea," Fisher said.
Another item being considered for the park upgrades is a veteran's memorial, Eichorst said.
• The Senoia Candlelight Tour of Homes will be Sunday evening. Tickets are available at the Senoia Welcome Center, Beyond the Door, Gail's Antiques, Sam's Eclectic, Senoia Coffee and Café and Table Talk.