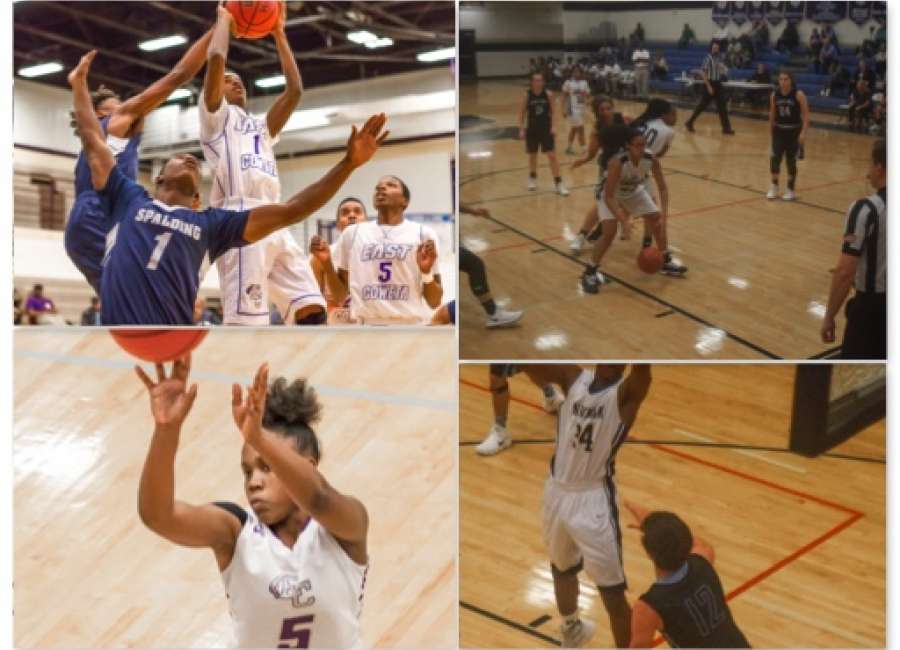 It's time for another county rival matchup as East Coweta hosts Newnan on Friday evening for area bragging rights and a better spot in the Region 2-AAAAAAA standings.

The girls' tipoff is slated for 6 p.m. today, followed by the boys action at 7:30 p.m. at EC's John Thrower Gym.
Newnan Lady Cougars head coach LaVarrett Pearson knows how important a region victory is in the overall scheme of things.
"It will be a good atmosphere in their gym since it's a county rivalry game, but it's also a region game, and we have to take region games seriously," said Pearson. "Of course you want to beat your rival, but it's very important to also get a region win."
The Lady Cougars have had a rough start to the season, because of a strong non-region schedule so far. They have lost four straight games, but their last two have been close. They fell 46-41 at region foe Wheeler on Dec. 5 and lost 49-47 Dec. 12 at Griffin on a buzzer-beating shot in overtime. Newnan's girls are now 2-6 overall and 0-1 in the region.
"We should've won those last two games, but we turned the ball over and missed free throws in each game. We have to learn how to finish games," Pearson said. "Against East Coweta, we need to play with energy, play fast and play physical. We need to be aggressive, but control our turnovers."
Newnan swept the EC girls last year, beating them twice by double digits (63-28, 41-27).
East Coweta's girls (4-6, 0-2 region) fell to Spalding by 15 this past Tuesday, but first-year Lady Indians' head coach Karen Frady said her team wasn't upset about their performance.
"Last year, Spalding beat us by 40 points. So that tells me my girls see how much they are improving," Frady said. "They know if they hustle and have a great attitude, then good things will happen. It just takes some baby steps, and I believe we will be ready to play Newnan."
Frady said her team will have to play as well as they can for four quarters to take down the more experienced Lady Cougars, who will start as many as four seniors in today's matchup.
On the boys side, East Coweta (6-4, 0-2 region) swept Newnan (3-5, 0-1 region) last year and Indians head coach Royal Maxwell knows the Cougars want to turn the tables on his team this year.
"Two years ago, Newnan swept us in my first year and last year, we swept them. So this is the series that breaks the tie," Maxwell said. "I know they lost a strong player in Nick Parks, but they will be hungry to beat us. We can't come in overconfident because of what we did last season – we have to play smart and play great defense against them."
Newnan head coach Rod Ladd said his team is aware of how bad EC beat them last year (80-60, 56-46) and the Cougars know what's at stake today.
"There's no need to motivate my guys; they're hyped to play EC," Ladd said. "In order to beat them, we have to take care of the ball and take advantage of opportunities when they present themselves."
Ladd said EC has good length and they want to get out in transition. It will be up to the Cougars to make sure the Indians don't run up and down the floor on them.
"We've got to play well defensively and not give them fast-break opportunities," Ladd said.