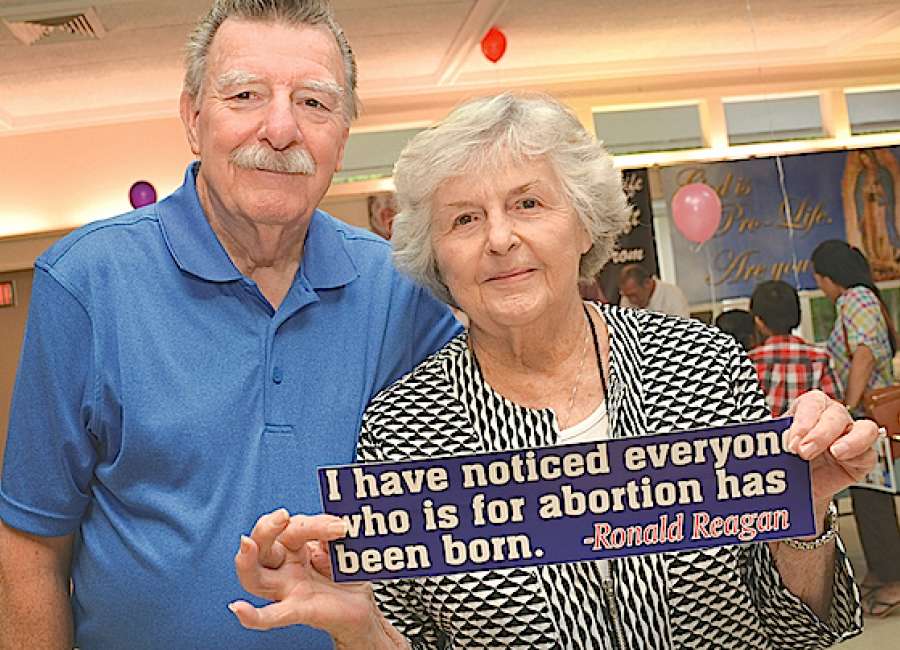 Respect for Life is a significant tenet of Catholic teaching, and St. George Catholic Church sets aside a month each year to focus on that concept – and a Sunday to fully explore what it means.

Respect Life Sunday – also known as Sanctity of Life Sunday – has been observed for more than 45 years. Extra time and resources are employed to advance the culture of life. This is done primarily through prayer, education and active works in order to spread the good news on the Sanctity of Life.
St George Catholic Church celebrated this year's Respect Life Sunday on Oct. 1. The message of the day was to promote the principles of the Catholic Church that all human
life, at every stage from conception to natural death, is a gift from God, worthy of respect
and protection.
The Respect Life Ministry provided education information and material, including Respect
Life literature, bumper stickers, T-shirts, DVDs and CDs. The literature covered the full
spectrum of the culture of life, including information on National Family Planning,
chastity, the sacredness of the traditional family and exposing the evils of abortion,
euthanasia, the death penalty and all other abuses against the defenseless.
Respect Life means love for the unborn child, for the mother and father, for the elderly, the
disabled and the marginalized. The foundation of Respect Life Sunday is – in-part – based on the words of St. John Paul II: "It is impossible to further the common good without acknowledging and defending the Right to Life, upon which all the other inalienable rights of individuals are founded and from which they develop."
Since 1972, the first Sunday of October has been designated by the Catholic Church as Respect Life Sunday.