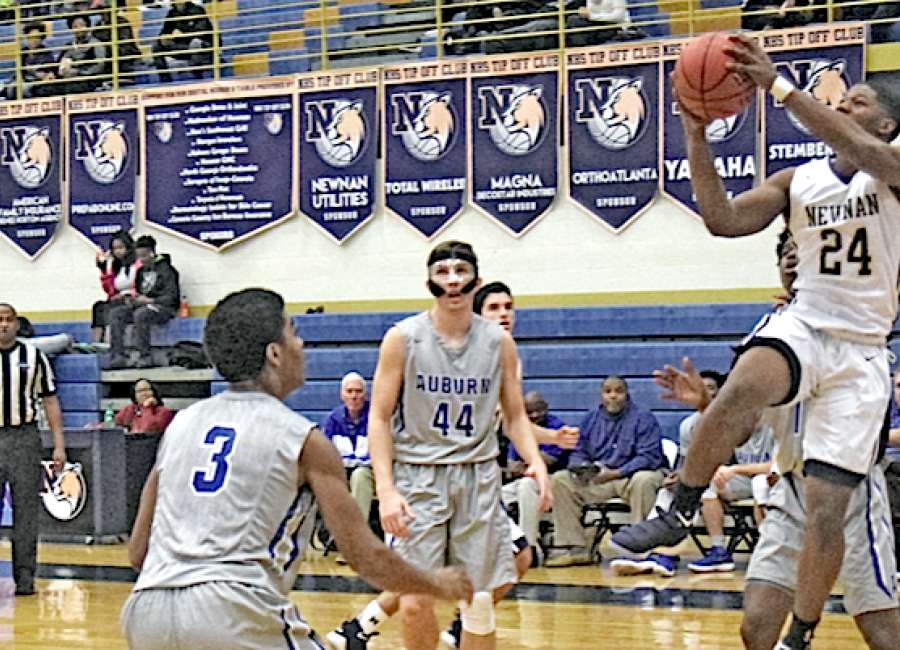 The Newnan Cougars closed out the final day of the Total Wireless Holiday Classic Friday night with a 58-48 victory over Auburn.

After several lead changes through the first three quarters, the Cougars turned a close game into a double-digit victory.
The Cougars trailed 44-43 heading into the final period, but held Auburn to just four points in the final eight minutes to come away with the victory.
Neither team kept the momentum very long through the first three quarters. The game was tied 13-all and 29-all at end of the first two quarters.
One player from each team tried to turn Friday night's game into a 3-point shooting contest.
Newnan's Luiz Gonzalez finished the contest with five 3-pointers for the Cougars, while Justin Brooks drilled six 3-pointers for Auburn.
Two of Gonzalez's treys came in the third quarter. 
Will Gates also had an impressive dunk for the Cougars in the third quarter to help give Newnan the 43-39 lead.
Auburn, however, scored the last five points of the third quarter and took a 44-43 lead into the final period.
Newnan's defense took over from there as the Cougars closed out the game on a 15-4 run.
Tay Watson controlled the game from inside the paint for Newnan throughout the contest.
His two dunks in the fourth quarter helped Newnan pull away and secure the win.
Gonzalez led the way for the Cougars with 19 points. Watson added 12.
Auburn's Brooks led all scorers with 22 points.
Newnan went 2-1 during the holiday tournament, beating Lovejoy but losing to Redan. 
With the win over Auburn, the Cougars improved to 6-8.
Newnan gets back into Region 2-AAAAAAA action with a game at Pebblebrook Tuesday night.
The Cougars are still looking for their first Region 2-AAAAAAA win of the year after falling to Wheeler and against rival East Coweta.