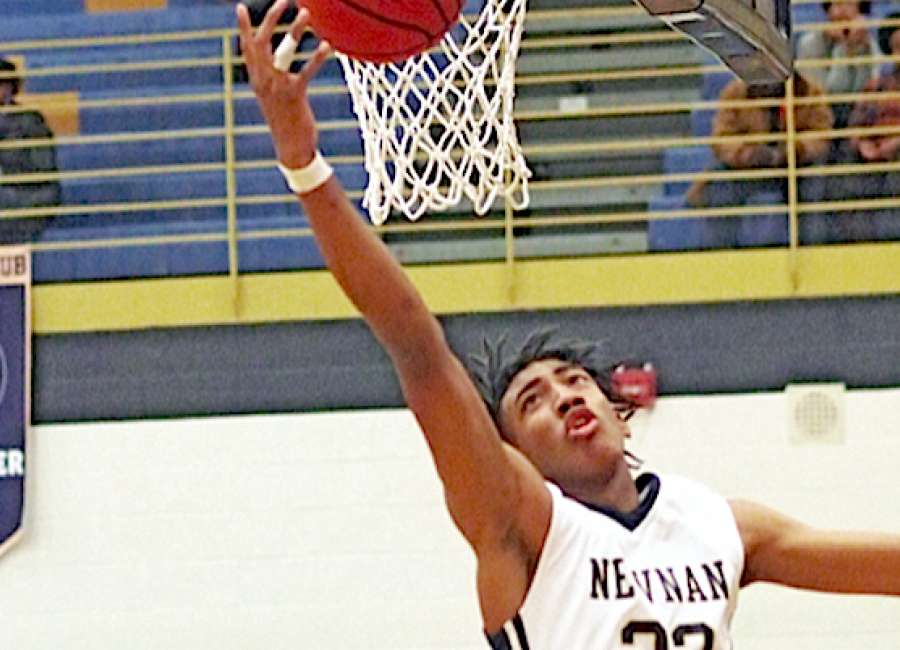 The tables were turned on the Newnan basketball teams Thursday at the Total Wireless Classic at Newnan High.
The Cougars and Lady Cougars both swept their opponents Wednesday, but the home teams were swept themselves on Thursday.
Redan 70, Newnan 65 (boys):
The Redan Raiders held a double-digit lead late in the game, and held off a late Newnan charge to beat the Cougars 70-65 Thursday in Classic action.
Redan improves to 8-3 overall while Newnan drops to 5-8.
Redan ran up and down the court in the first quarter and hit several inside shots, but Newnan worked hard and kept the game close. Redan led 16-12 after the first quarter and 35-26 at halftime.
A Harrison Drake 3-pointer cut the Redan lead to 39-36 with 5:08 left in the third quarter, but Redan went on an 13-3 run – capped by three treys from Jordan Davis – to put the Raiders up 52-40 heading to the fourth quarter.
Newnan pressured Redan successfully in the fourth and got easy baskets to cut the Raiders' lead. Redan led 65-58 but Drake hit a trey, and Keith Williams had a steal and layup to trim Redan's lead to 65-63 with 50 seconds remaining in the game. But Redan hit a few free throws and one basket down the stretch to come away with the 70-65 win.
Siah Gray led Redan with 19 points. Javen Smith added 17, and Davis finished with 13.
Williams scored 19 points, grabbed five rebounds and had two steals, Drake finished with 16 points, and Jamar Stargell added nine points for Newnan, which hosts Auburn (Ala.) High at 7:30 p.m. today in the final game of the Classic.
Grayson 72, Newnan 64 (girls):
The Grayson Lady Rams outscored Newnan 19-12 in the third quarter to pull away from the Lady Cougars and win 72-64 Thursday.
Newnan's four-game win streak was snapped, making it 6-7 overall.
Despite Newnan's turnovers and missed shots, the Lady Cougars hung in with Grayson in the first half. Grayson only led 16-14 after the first quarter and 33-27 at halftime.
The iron was unkind to Newnan in the third quarter. The Lady Cougars missed 13 shots and six free throws, which allowed Grayson to take a 16-point lead, 52-36, late in the period. A jumper from Newnan's Jekeria Strickland cut the Grayson lead to 64-58 with 3:00 remaining in the fourth, but the Lady Rams sank eight of 10 free throws down the stretch to get the win.
Jazmin Robinson led four Lady Rams in double figures with 21 points.
Janyah Stargell scored 20 points and had four assists. Maxy Gates and Strickland scored 13 points each, and Miranda Hill added 11 points, 13 rebounds and four blocks for Newnan, which hosts Auburn (Ala.) High at 6 p.m. today.