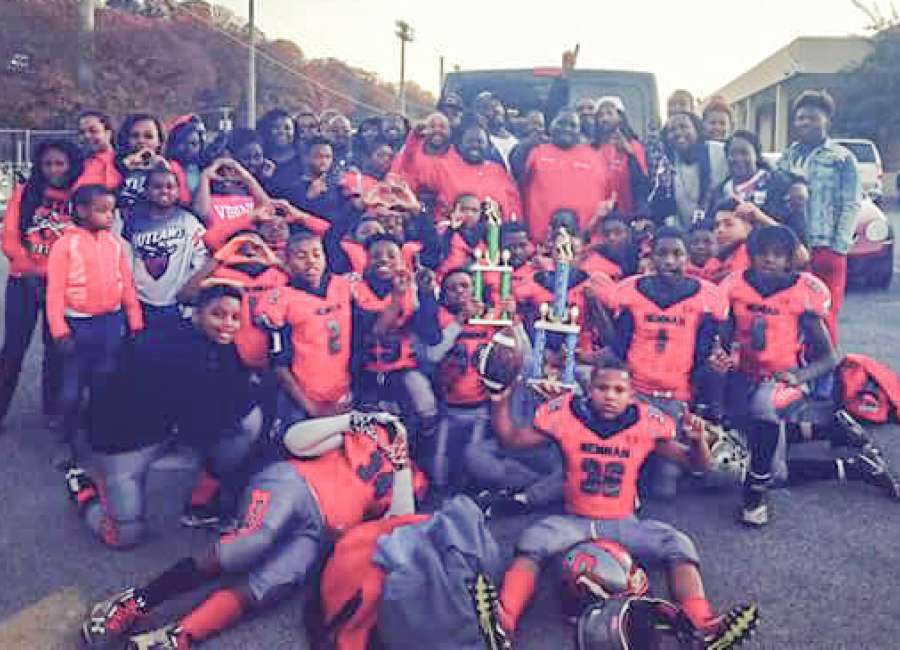 The Newnan Outlawz 11-and-under football team had a winning trip to Chattanooga, capturing not just one title, but two.
"Being proud is a understatement of how I feel towards my 11-and-under Newnan OutLawz boys right now," Head Coach Willie Hudson said. "We went to Chattanooga and attended the 25th annual Choo Choo Football Turkey Bowl Tournament with the mind frame of winning the 11-and-under bracket and bringing that championship trophy back to Newnan."
Newnan dominated (44-0 first game and 40-0 second game) in the 11U bracket to a point where they presented the Championship trophy to Newnan after only the second game of the day.
The Outlawz were then asked to come back the next day to compete in the 12U bracket.
"My boys rose to the occasion and made it to the 12U championship game and after a dog fight, won the championship at 12U (14-7). These boys showed hearts of lions playing teams bigger than them," Hudson said. "I say that's one heck of a way to end our 11U season."
The coaching staff included Josh Hadley, James Rosser, Willie Hudson, Antoine Reid, Deshon Lakes and Ashley Smith, Maria Martinez, Rodrick Patrick, Diante Peek, and Theofalus Peek.