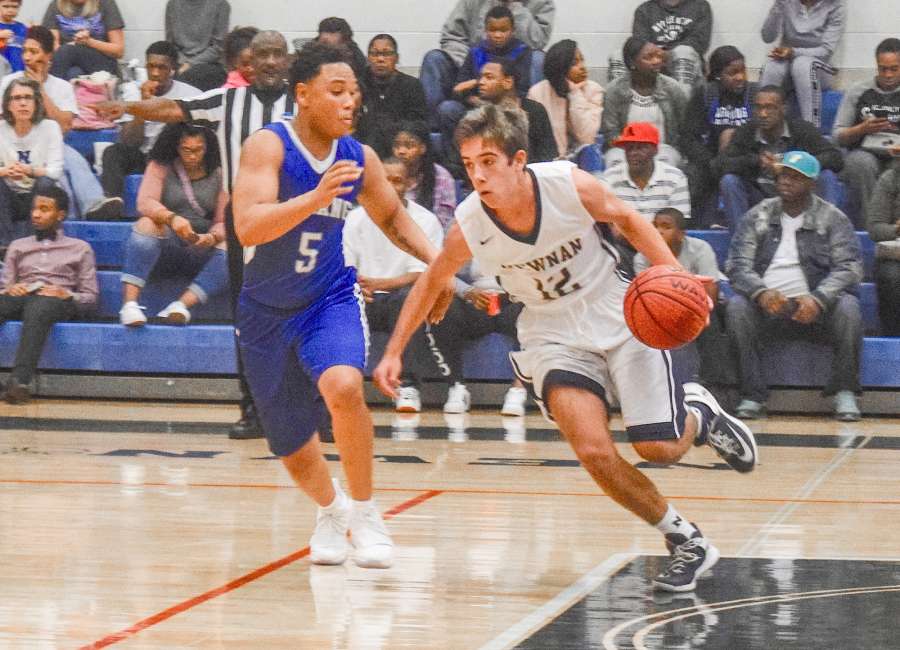 The Newnan and Northgate basketball teams will hit the road tonight for a doubleheader.

Northgate travels to Fairburn for a contest against Region 5-AAAAAA opponent Creekside, while Newnan takes on North Cobb in a non-region game.
Tipoff at both sites is 6 p.m. for the girls and 7:30 for the boys.
The Northgate girls have improved their record to 3-5. A year ago, Northgate won just two games.
Northgate is coming off a 56-25 victory over Temple.
The Lady Vikings also beat Coretta Scott King 60-53 and Ola 59-35.
Tonight, they will take on a Creekside squad that is 1-4. The Lady Seminoles' only victory was a 45-41 win over Hapeville Charter.
The Northgate boys enter the contest hoping to snap a five-game losing streak. After beating Ola 56-47, the Vikings have dropped contests to South Paulding (61-41), Tri-Cities (91-45), Mays (62-53), Central-Carrollton (73-54) and Temple (52-48).
The Vikings also beat Best Academy (62-58) to open the season.
Creekside boys are 4-6 overall, but come into the region contest hoping to snap a two-game losing streak.
The Seminoles lost to Tri-Cities (79-71) and South Paulding (52-47) in overtime in their most recent contest.
Newnan's girls come into their contest against North Cobb with a 2-4 record.
The Lady Cougars' only two wins this year came against LaGrange (62-47) and Troup County (56-50).
Tonight, they face a North Cobb team that is 6-1 and on a three-game winning streak with wins against Walton ( 49-36), Kell (62-26) and Cumberland Christian Academy (69-15).
In boys action, Newnan enters tonight's contest with a 2-5 record.
The Cougars knocked off LaGrange (61-60) and New Manchester (73-67).
Newnan has lost three of its last four games, falling to Troup County (71-65), Starr's Mill (53-50) and Wheeler (60-47).
North Cobb enters the game with a 3-3 record.
Despite its .500 record, North Cobb has won two out of its last three games, beating Cherokee (47-33) and Kell (60-54).