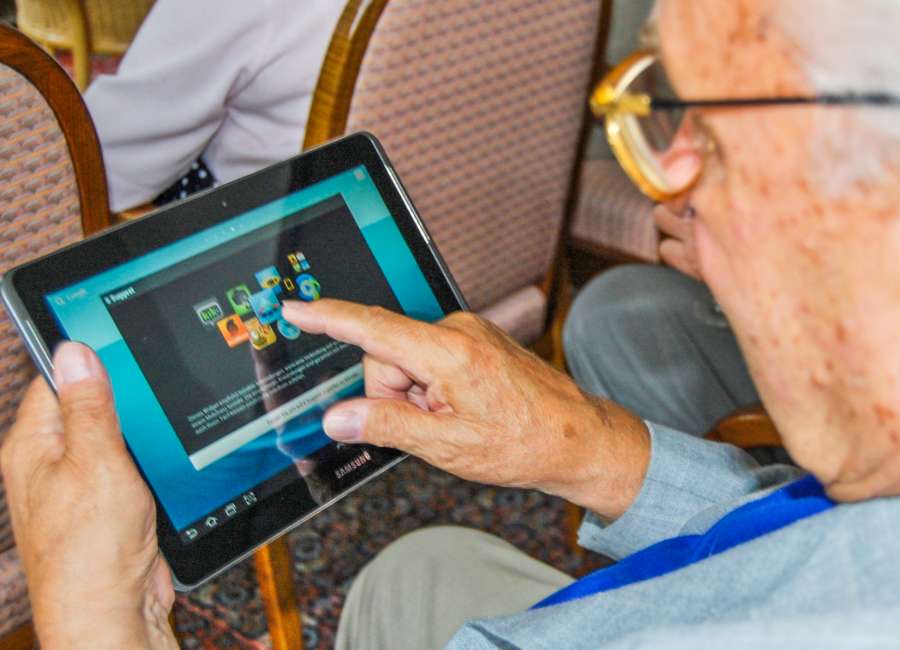 Recent results from the Pew Research Center are showing a rising amount of social media use among senior adults.

As far back as 2005, only 2 percent of seniors were utilizing any social networking sites. In 2010, 11 percent of adults aged 65 and older used social media, while a study from 2014 showed that number had more than tripled, rising to 35 percent.
Facebook remains the most popular social networking site, according to Pew's research, even though its overall growth has slowed in recent years as compared to some newer sites like Instagram and Pinterest. Instagram is social media site where users share pictures and Pinterest is a site that allows users to save and follow different topics and ideas, such as new recipes, fitness or beauty tips. Fifty-eight of the entire adult population utilizes Facebook, and usage among seniors continues to increase year over year. Fifty-six percent of internet users over the age of 65 log onto Facebook daily.
Why are more seniors using the Internet and social media?
More seniors are beginning to embrace technology, rather than shy away from it, according to American Senior Communities (ASC), a home health care service provider. Explanations for the increase in technology and social media is the advancement of cell phone usage and the children and grandchildren introducing parents and grandparents to social media and the Internet.
In general, people use the internet and social media to stay connected to loved ones. The most important benefit of social media for seniors is the fact that it allows them a way to stay in touch with friends and family, according to ASC. Generations of families near and far can stay connected and engage with each other on a regular basis by checking in on Facebook regularly.
"I am mostly on Facebook to keep up with family and friends I don't see very often," Coweta senior Judy Shaw said. "I do have a Pinterest account, but only use it once in a while."
Coweta senior Doris Spear said she also enjoys Facebook for keeping up with friends and family, especially her family that is out of town. Spear said social media and other sites like Pinterest help her with new ideas.
"Facebook also helps keep me up-to-date," Spear said. "Not only with family members, but also with what's going on in the community."
Spear said Facebook makes sharing memories easy and simple.
Kandice Bell contributed to this article