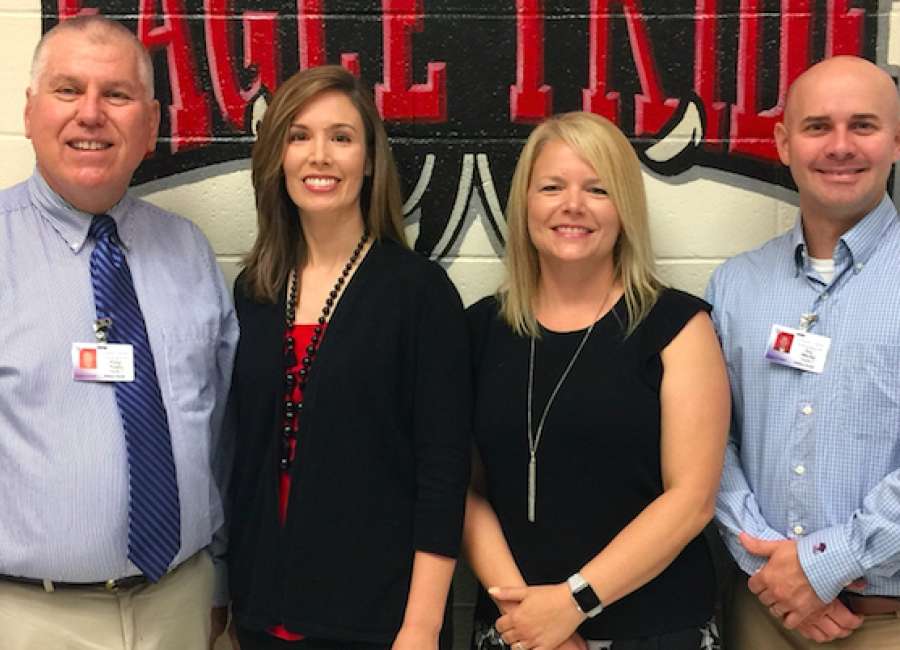 Four teachers at Madras Middle School have been named one of Georgia's Middle School Teams of the Year.

The school's sixth grade "Team Fusion" has been chosen by the Georgia Middle School Association as one of the state's exemplary middle school teaching teams. Fusion includes math teacher Phillip Rogers, English and language arts teacher Laura Farmer, science teacher Natalie Sibley and social studies teacher Eric Mitchell.
The four teachers will be recognized at the GMSA winter conference, to be held in Valdosta Feb. 25-27, 2018. GMSA recognizes up to eight teaching Teams of the Year for their outstanding work to improve the education and well-being of Georgia students.