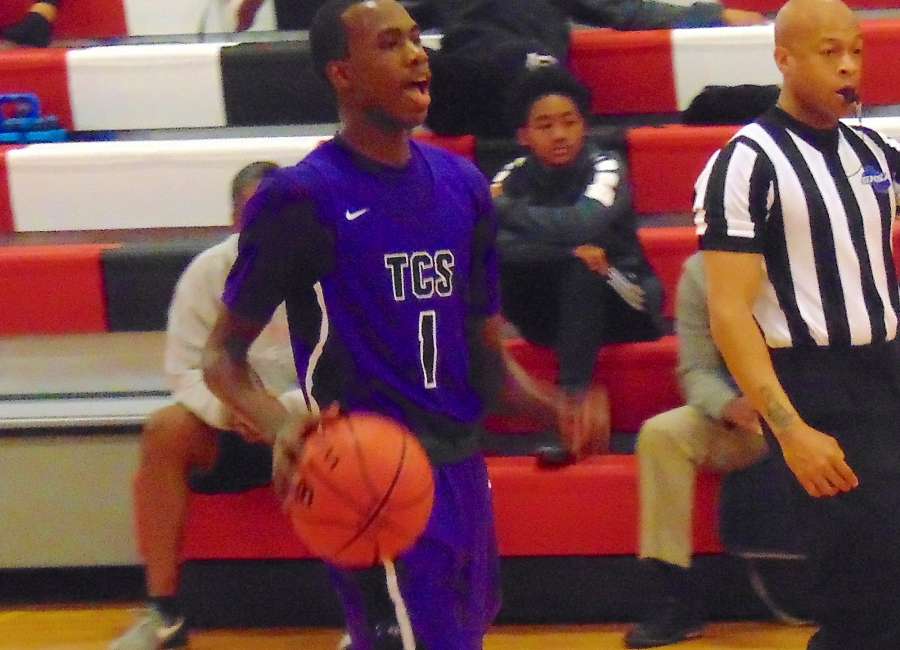 The Trinity Christian Lions basketball team is off to its best start in team history at 14-0, but head coach Will De La Cruz doesn't talk about the streak.
"My focus isn't about the winning streak. We're not trying to lose, but I'm just trying to make sure we focus on getting better each time out," De La Cruz said. "As long as we're doing that, I'm okay."
Trinity might be the best team that not too many county residents know about because the Lions haven't played many home games so far. Due to the fact their home gym is the smallest in the county, the Trinity coaching staff decided not to inconvenience the fans.
"We scheduled a lot of games and tournaments on the road because our fan base is growing and it's hard to squeeze everyone in our gym," De La Cruz said. "We're going to have a few games at our gym, but we are trying to play Holy Spirit on Jan. 23 at Northgate High. We will definitely play Heritage on Feb. 2 at Northgate."
No matter where they go, the Lions can count on plenty of support. The Trinity fans were loud and proud at the Woodward Academy War Eagle Classic early this week, cheering wildly as the Lions rebounded from a double-digit deficit to win their 14th game of the year against Greater Atlanta Christian.
De La Cruz said the 2017-18 Lions have a good mixture of veterans and young players who have bought into what the coaching staff wants for them as a team.
"That makes a world of difference when the players buy in," he said. "They have also embraced playing strong man-to-man and help-side defense, being there for each other."
It helps to play defense when you have length and athletic ability on your side, as the Lions do this year. Three transfers have helped Trinity achieve their record-setting marks this year: 6-foot-5 senior Daevon Platt, who moved here from Virginia; 6-8 senior Erick Valdez, who is from San Cristobal, Dominican Republic; and 6-4 senior Jamir Williams, who transferred from East Coweta High.
"Those three guys and Brade Burnett, a sophomore who also came from EC, have helped our program this season," De La Cruz said. "They have gelled very well with our veteran guys like Tyler
Whitfield, Sharmari Reed and Pierce Davis."
He said the beauty of having athleticism and size like Trinity has is the disruption factor on defense.
"If one of our guys gets beaten to the rim off the dribble by an opponent, Jamir, Erick or Daevon can alter their shots or block them and start the fast break," he said.
The fast break is also one thing that has helped Trinity off to its great start. De La Cruz said the Lions average 20 transition points per game, which is a big deal in basketball.
"It all starts with a blocked shot or ball pressure which leads to turnovers," he said. "Once you get those, you sprint down the floor in transition for layups and easy baskets."
Getting those easy baskets have helped Trinity, a GISA school, beat five GHSA opponents this season: Heard County, Our Lady of Mercy, Woodward Academy, Westminster and GAC. They travel to play GHSA school Walnut Grove at 6:30 p.m. today and they will play at least three more GHSA teams in the upcoming Newnan High Holiday Tournament on Dec. 27-29.
"We will definitely be tested this year, but we need that," said De La Cruz. "So whatever happens with the streak, it just happens. Our goal is not the streak — it's winning the state championship."