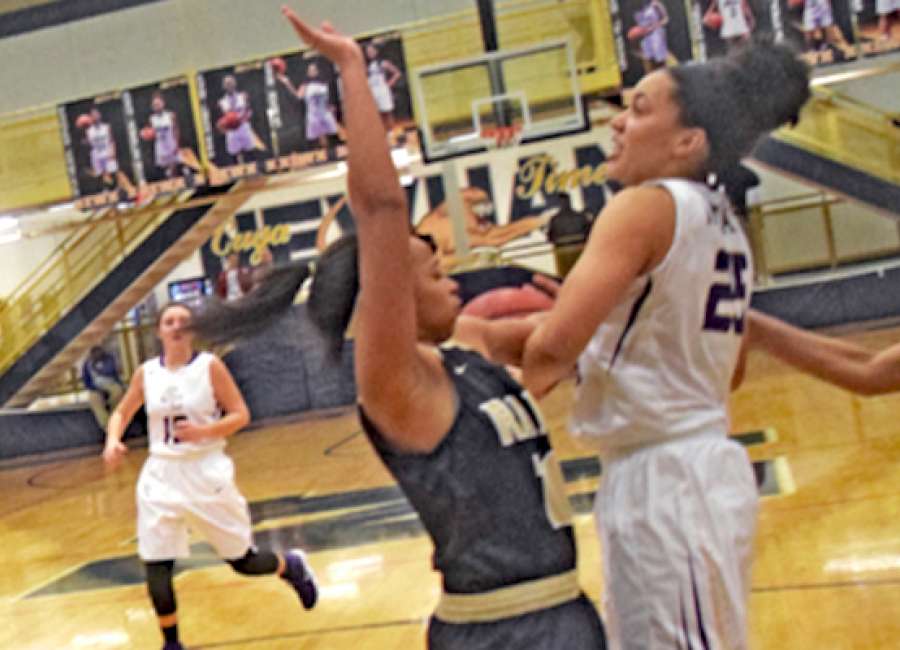 The East Coweta girls basketball team fell behind early in the first quarter and spent the rest of the game trying to chase down Grayson High School on Wednesday afternoon before falling 62-52.

Jazmine Robinson was the offensive catalyst for Grayson in the opening minutes of the game. 
Her second basket in the first quarter pushed the Grayson lead to 12-0.
In the end, the game was a lot closer than the double-digit outcome. After falling behind 20-2 late in the first quarter, East Coweta began to find its offense and slowly whittled away at the lead.
East Coweta's London Fowler connected on two 3-point shots, and the Lady Indians closed the gap to 22-12 at the end of first period.
The Lady Indians used a combination of close into the basket shots and long-range jumpers to push the lead to single digits during a second-quarter offense spurt.
Fowler's basket early in the second quarter started an offensive spark for the Lady Indians.
Destini Benning also answered with back-to-back baskets for East Coweta. Her second basket in the second quarter cut Grayson's lead to 29-24.
Moments later, Haly Davis drained a 3-pointer for the Lady Indians and trimmed the lead to 31-27.
That was the last basket for either team in the first half.
It was also as close as the Lady Indians could get against the Lady Rams.
Grayson outscored East Coweta 16-10 in third quarter to take a 47-37. Again, the Lady Indians didn't go quietly in the final quarter.
Fowler's 3-point shot cut the lead to 47-40, and she answered again seconds later to trim the Grayson margin to 47-42.
Desya Johnson also caught fire in the final period with three baskets for the Lady Indians.
Every time East Coweta put together a comeback, however, Grayson had an answer.
The Lady Rams finished off the game with some solid free throw shooting, including two from Naudia Howard and two from Robinson.
Fowler led East Coweta with 15 points. Johnson added 10 for the Lady Indians.
With the loss, East Coweta dropped to 5-8. Grayson improved to 4-5.
Both teams continue tournament action over the next two days. 
East Coweta plays Auburn High School at 10:30 this morning, while Grayson takes on Newnan tonight at 7:30.
The Lady Indians conclude tournament play Friday at 3 p.m. against North Clayton, while Grayson plays LaGrange at 9 a.m.