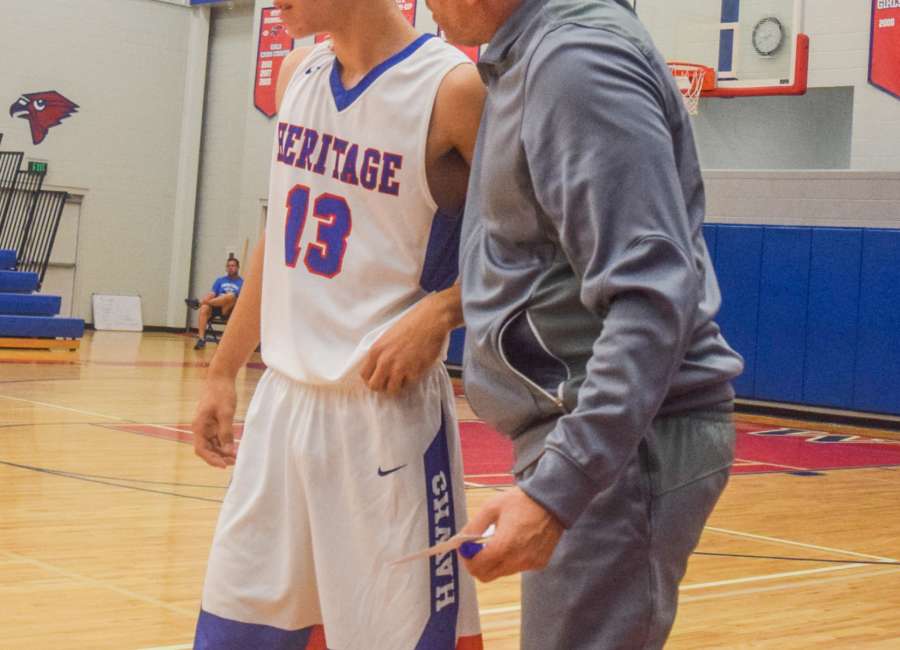 The Heritage basketball teams will host Dominion Christian in a GISA basketball doubleheader for the region opener for both teams.
Because of the threat of wintry weather tonight, the times for the varsity games have been changed. The girls game will tip off at 4:30, while the boys game will start at 6.
The Heritage Lady Hawks are off to a fast start in defense of their GISA Class AAA title, having posted victories against Flint River (49-27), Furtah Prep (44-15) and Griffin Christian (64-16).
The Lady Hawks have used a balanced scoring attack in their first three victories.
Heritage girls coach D.J. Clay has always stressed solid defense with his Lady Hawks teams, and like past seasons, the squad is listening.
Heritage comes into the region opener, winning by an average of 33 points.
In the last outing against Griffin Christian, Emily Cushing and Trisha Underwood scored 10 points each.
The Heritage boys enter the contest with a 5-1 record. Two of Heritage's victories came against GHSA squads Creekside (46-26) and Shiloh (49-48).
In its last two games, the Hawks have built big leads at the half and rolled to victories over Furtah (71-42) and Griffin Christian (85-52).
The Hawks have scored close to the basket and hit long-range jumpers.
In the victory over Griffin Christian, Lance Terry scored 29 points, and Ebe Dowuona added 17.