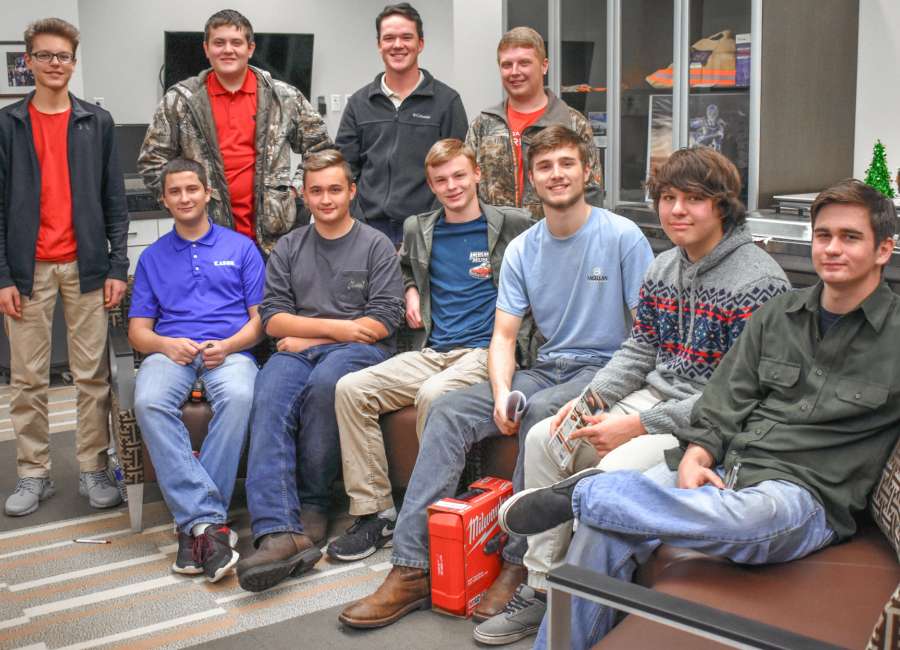 Local students selected for Georgia's German-style apprenticeship program are diligent about  meeting rigorous workplace and educational requirements, but they also enjoyed some German-style holiday fun on St. Nicholas Day.
Representatives from local manufacturers involved in the Georgia Consortium of Advanced Technical Training (GA CATT) as industry sponsors, business and education leaders gathered with apprentices at West Georgia Technical College's Newnan Campus Wednesday to celebrate the midpoint of the program's second year.
GA CATT's program is the high school German-style apprenticeship program in the United States and is recognized by the German American Chamber of Commerce of the Southern U.S., Inc. The program was piloted in Coweta County last year. 
Through GA CATT, high school sophomores have the opportunity to complete high school and college classes while performing paid apprenticeship work.
The three-year program combines on-the-job training and college-level classes in various industrial professions. Six Coweta County students are in their second year of the program, and eight are in their first year.
During the night of games, gifts and traditional German food, organizers also managed to sneak in a little GA CATT business as West Georgia Tech's Steve Cromer handed out OSHA certification cards to the new apprentices.
"The first thing these students did was a 10-hour safety course," said Cromer, WGTC's senior director of advanced manufacturing, who was joined by Acting WGTC President Scott Rule to present the cards – and their congratulations – to the apprentices. "It's important because it sets the foundation and paves the way so that these students can go to work at their sponsoring companies when they turn 16."
First-year apprentices will begin training in the manufacturing facilities of their industry sponsors in January or when they turn 16.
"As you can see, we have a great team that will definitely knock it out of the ballpark," said Grenzebach Corporation CEO Martin Pleyer, who helped spearhead and launch the apprenticeship program. "See you soon at the workplace."