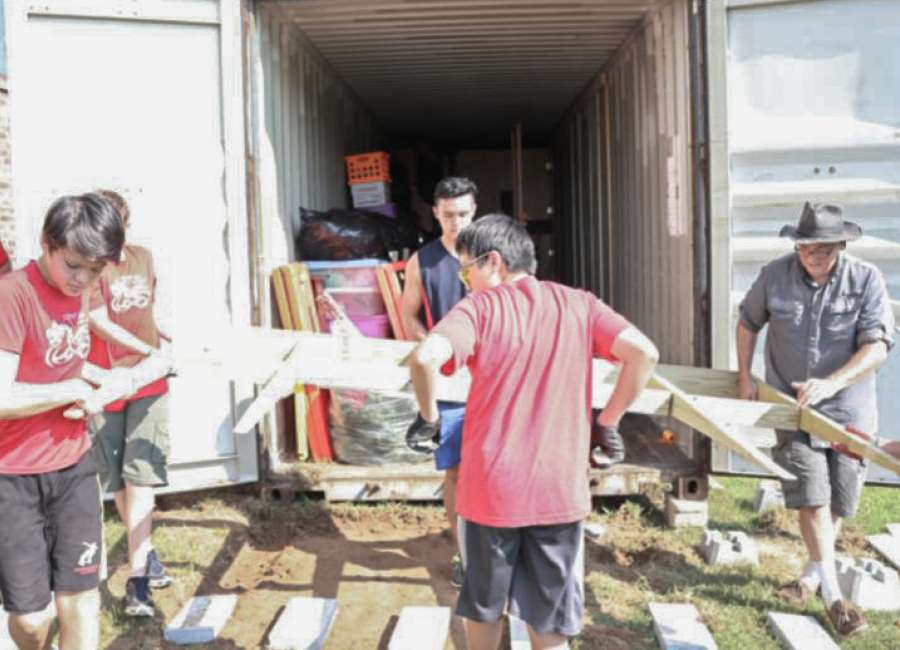 St. Mary Magdalene Catholic Church has a much improved storage unit thanks to Louis R. Gagnon.

Gagnon put together an Eagle Scout project focusing on the church's storage unit. He worked – and led other Scouts – in creating shelving for the outdoor unit. The Scouts also built a ramp that leads into the unit.
Extra effort was made to make sure the project will have a long life. Rather than using wood for the ramp, the ramp is engineered plastic board placed atop pressure-treated wood on a concrete foundation.
Gagnon is a member of Troop 2193. He passed his Eagle Scout Board of Review on Oct. 17 – just 10 days before his 14th birthday.
Gagnon, who will be receiving his Eagle Scout awards in a few days, is in the eighth grade at Central Christian School.
He is the son of Allan and Alice Gagnon of Newnan.