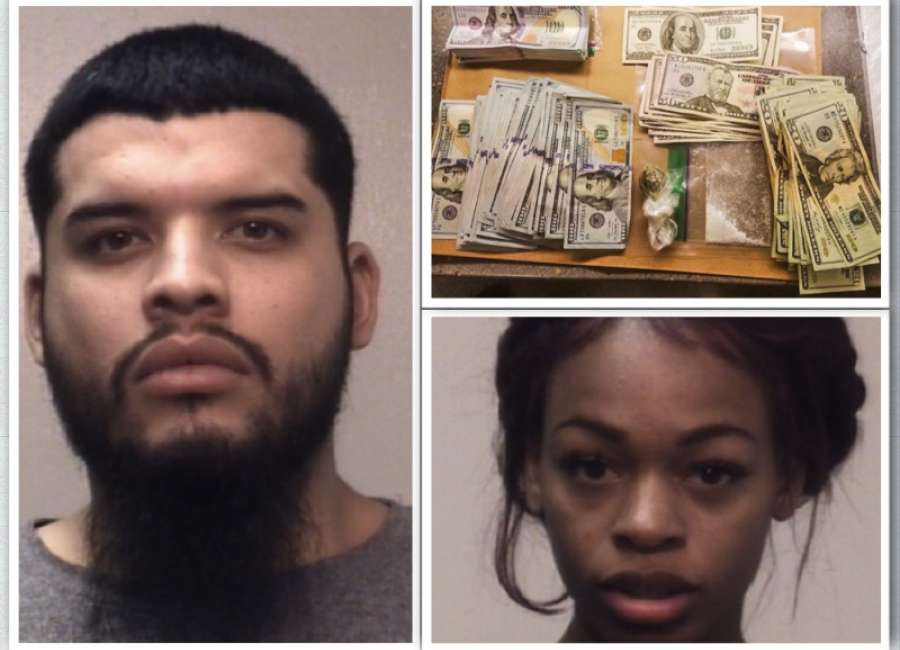 Over $12,000 was seized along with thousands of dollars in fake money and suspected cocaine after a traffic stop along Interstate 85.

On Tuesday night, a deputy was patrolling the area of Hwy. 154 when he noticed a 2013 Honda Civic in the parking lot of the Shell Station near Exit 51.
Both occupants appeared to avoid making eye contact with the deputy and immediately left the parking lot and got on I-85 South, according to Chief Deputy James Yarbrough with the Coweta County Sheriff's Office.
The deputy followed the vehicle and performed a traffic stop after catching up with it. Before the car completely stopped, the deputy noticed a small bag fly out the passenger side window, according to Yarbrough.
Both occupants of the car appeared to be nervous and the deputy noticed the smell of marijuana coming from the car, Yarbrough said. The deputy retrieved the small bag thrown out the window, which was still dry despite the rainy weather, and appeared to contain a little over a gram of cocaine, authorities said.
Inside the car, investigators discovered $12,400 in cash, along with 59 fake $100 bills and a small bag of marijuana, according to Yarbrough.
The passenger, identified as Jaime Cruz, reportedly told deputies the money was used for filming music videos. Also, around half a dozen prepaid debit cards were found inside the vehicle and investigators are working to determine their origin.
Cruz, 25, was charged with narcotics possession and forgery.
The driver of the car, identified as Aliyyah B Sherman, was charged with misdemeanor marijuana possession.