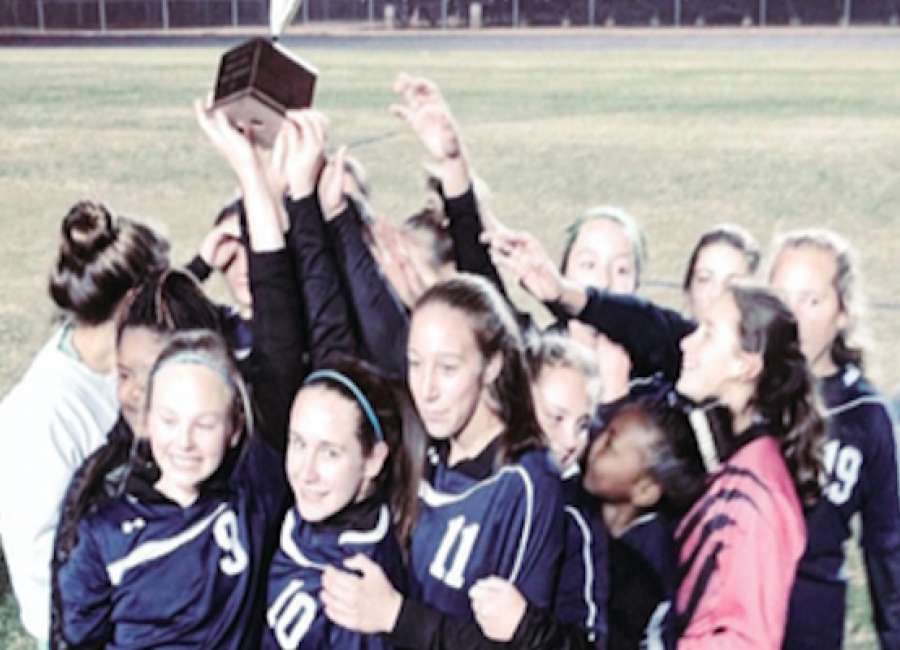 The Evans Middle School Lady Cougars soccer team won its second straight championship earlier this month and it was a pretty sweet victory.
Evans won its latest Coweta County Middle School Athletic League (CCMSAL) championship 3-0 over Lee Middle School on Dec. 12 at Garland Shoemake Memorial Stadium, defeating Lee for the first time all season.
"It felt awesome beating Lee because we lost to them the first game, tied them at zero in the second game and then we shut them out in the championship game," said Evans eighth-grader Alex Minix, a defender. "For me and the rest of my eighth-grade teammates, it was awesome to win this title because we won back-to-back championships with a different team of girls and also two different coaches."
The Lady Cougars scored their three goals in the first half of the CCMSAL title match and made that stand, holding on to get the shutout over Lee.
"It felt like we were the underdogs at the beginning of the game, and I was kind of nervous, but after our second goal, I had a feeling we were going to win," said Evans player Molly Anderson. "It felt really good to get the victory."
The Lady Cougars proved during their title victory over Lee that they possibly have the makings of a middle school girls soccer dynasty.
"To me, winning the title as a team two years in a row is pretty impressive, and it shows that Evans Middle School is a pretty great sports school and the coaches there do their best to help us improve and make it to the championship," said Minix, who's been playing soccer since the second grade.
Minix said she wants to continue playing soccer in high school and beyond.
"I'll definitely try out for soccer in high school in order to improve my skills and hopefully go on to play in college, because I absolutely love soccer," Minix said. "And mostly I have that love due to two great years in middle school. I am ready to go to the next level, either JV or varsity, in high school."