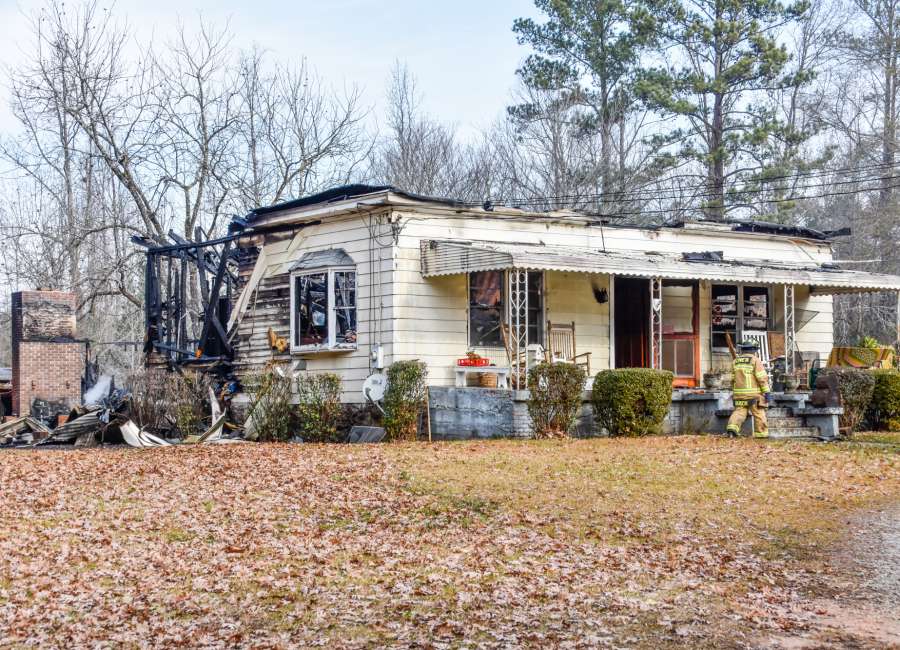 Authorities are working to determine the cause of a fire that reportedly killed an elderly woman Friday morning.

Family members identified the woman as 91-year-old Eleanor Scott Modrak.
The fire happened at a home at on the 2418 North Highway 29.
Crews arrived to the residence at 3:30 a.m. and discovered the home was over 50 percent involved, according to Commander Bryan Fuller with Coweta County Fire Rescue.
Bystanders were able to move one of the residents away from the structure prior to the arrival of firefighters, and the resident confirmed a person was still inside the home, Fuller said.
Fire crews made an aggressive attempt to locate the victim, but had to change over to a defensive strategy because conditions inside the home were deteriorating quickly, according to Fuller.
Highway 29 was closed for several hours while crews battled the blaze, according to Major Mark Fenninger with the Coweta County Sheriff's Office.
Because a fatality was confirmed, Coweta Fire Medics and the state fire marshal are investigating. The cause is still unknown at this time, Fuller said.
During the fire on Highway 29, personnel from Coweta County Fire Rescue also battled a structure fire on 35 East Haynes Street in Newnan.
Firefighters received the call at 3:45 a.m. The resident told firefighters he was the only one inside and made it out safely through a window, according to Fuller.
Crews made an aggressive offensive strategy attack but had to transfer into a defensive strategy attack due to hostile fire conditions. Crews were able to bring the fire under control. The cause of this fire is also under investigation.