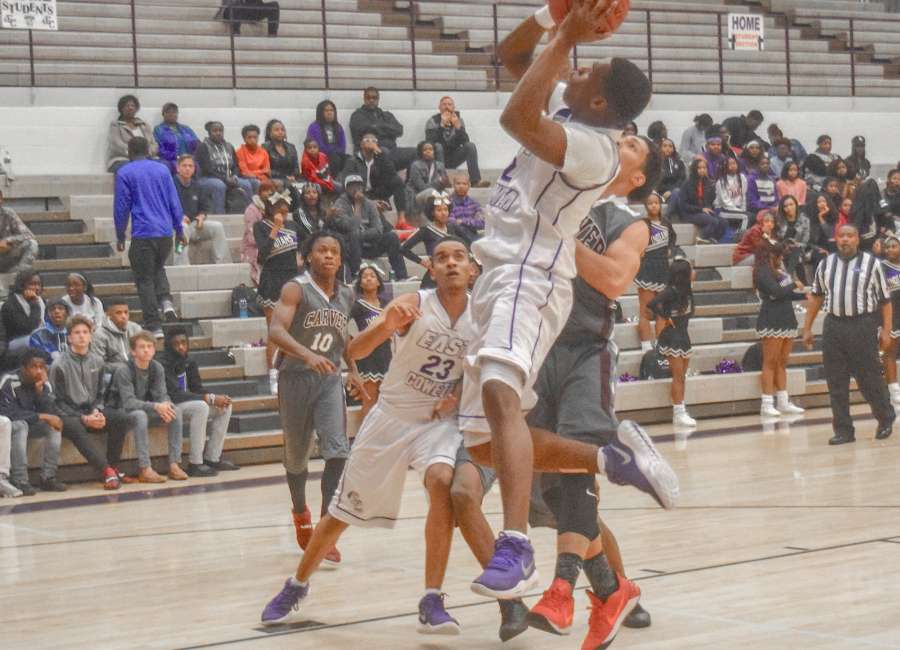 The East Coweta Indians and Lady Indians will play in the friendly confines of John Thrower Gym tonight, looking to get back on track after heartbreaking region losses.
Both EC teams are hosting the Chiefs and Lady Chiefs of McIntosh High, who will make the quick drive from Peachtree City to Sharpsburg for non-region hoops action. The girls' tipoff is scheduled for 6 p.m. and the boys will hit the hardwood at 7:30. This will be the third of six straight home games for the Indians and Lady Indians.
The Indians (5-4 overall) are coming off a tough 58-53 home loss to Region 2-AAAAAAA opponent Pebblebrook Tuesday. The young Indians, who graduated seven seniors from last year's team, are off to a similar start as last season, winning five of their first nine games.
The average starting lineup for the 2017-18 Indians includes three juniors and two sophomores, with senior Jamal Kennedy coming off the bench for significant minutes.
Sophomore Chris Youngblood is the EC player who has stepped up this season, averaging 19 points per game so far, according to EC head coach Royal Maxwell. Kennedy has provided solid bench play when he enters the game, and sophomore Brandon Stroud has been automatic from the free-throw line, helping him increase his scoring average.
The Indians will need all their young players to step up tonight, as they will host a McIntosh Chiefs team that is undefeated so far at 5-0 and ranked seventh in Class AAAAA to start the season.
EC will have to contain 6-foot-7 McIntosh center Cole Guenther (#11), who's averaging 12 points, seven rebounds and five blocks per game. Against Lambert on Dec. 2, the senior Guenther had a triple double with 22 points, 10 rebounds and 10 blocks.
On the girls side, the EC Lady Indians (4-5) hope to get their fifth win this season with a victory over the struggling Lady Chiefs. The season hasn't been good for the McIntosh girls so far, as they are 0-5 and have lost three of their five games by double figures.
The Lady Indians are led by point guard Miaa Berry, guard Katie Morgenroth and forward London Fowler and will go as far those three will take them. First-year Lady Indians head coach Karen Frady has gotten a lot out of the young Lady Indians, who may lack height but play with spirit.
A Lady Indians' win this evening will match the EC girls' win total from all of last season.