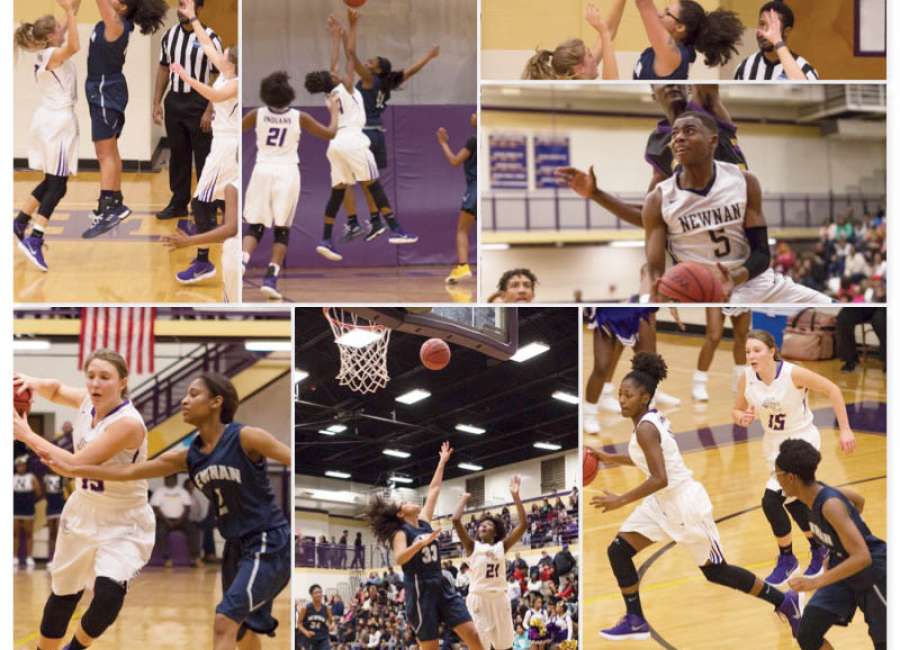 For a full gallery of photos from this matchup, click here!
East Coweta 65, Newnan 55 (boys):
East Coweta had four players in double figures Friday, leading the way to a 65-55 win Friday night. EC improved to 7-4 overall and 1-2 in the region while Newnan fell to 3-6, 0-2.
The game was tight in the first half. EC sprinted to a 5-0 lead early, but Newnan rallied to tie the game at 11. Both teams played evenly in the second quarter, but a 3-pointer from EC's Derrick Emory broke a 25-all tie and gave the home team a 28-25 halftime lead.
EC went on a 7-0 run to start the third quarter to lead 35-25. The Cougars didn't help themselves, missing five straight shots in the period, and EC held the Cougars to 9 points in the third to lead 43-34 heading to the fourth. 
Newnan cut the EC lead to as little as six points late in the fourth, but the Indians made plays down the stretch to get the win. 
Rhet Reynolds led the Indians with 14 points, 5 rebounds and 2 blocks, Fermandez Jones added 13, Brandon Stroud had 12 points, 6 rebounds and 2 blocks and Demetrius Freeman chipped in 10.
Keith Williams led Newnan with 21 points and freshman Jamar Stargell chipped in 10.
Newnan 69, East Coweta 36 (girls):
The Newnan Lady Cougars went on a 10-0 run in the second quarter to turn a 16-11 lead into a 26-11 lead over the EC Lady Indians and they didn't look back, rolling to the 69-36 win.
Newnan broke its four-game losing streak to improve to 3-6 overall and 1-1 in the region while EC drops to 4-7, 0-3.
Jekeria Strickland led Newnan with 12 points, 6 steals and 5 rebounds, followed by Miranda Hill with 11 points, 8 rebounds and 3 steals and Janyah Stargell with 11 points and 2 steals.
Moesha Martin and London Fowler had 7 points each for EC.