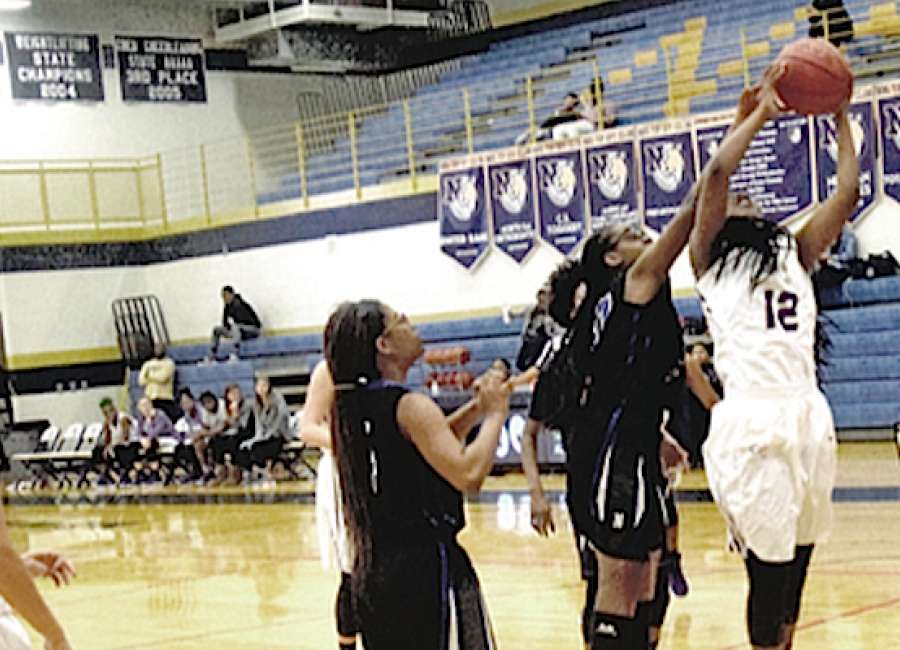 Both the East Coweta and Newnan girls basketball teams dropped their final games in the Total Wireless Holiday Classic on Friday night.

North Clayton 51, East Coweta 44: The Lady Indians and Lady Eagles took turns exchanging the lead in the first quarter.
East Coweta's London Fowler had the hot hand in the scoring seven points, including a 3-point shot.
After taking a 14-13 lead, East Coweta couldn't keep the momentum in the second quarter.
The Lady Indians were outscored 19-5 as North Clayton extended the lead to 33-19 at the half.
Again it was Fowler who kept the Lady Indians in the game, connecting on two baskets and one free throw to complete a 3-point play.
However, Auburn led 40-31 at the end of third quarter.
East Coweta's Destini Benning helped the Lady Indians make a run in the final period with four free throws.
The Lady Indians cut the lead to five points twice in the final period.
Fowler finished the game with 12 points to lead East Coweta.
East Coweta returns to action next Saturday at home against Callaway in a non-region game.
Auburn 33, Newnan 22: The Newnan Lady Cougars and the Auburn Lady Tigers struggled to score Friday night, especially in the first half.
In the end, Auburn found a way to put the ball in the basket more than Newnan, and it translated into the 33-22 win.
Auburn led 6-3 at the end of the first half and extended it to 13-7 at the half.
Newnan was nearly kept off the scoreboard in the first quarter.
The Lady Cougars finally dented the scoreboard in the when Jekeria Strickland hit one of two free throws with 1:01 left on the clock.
On the next trip down the floor, Kaylen Madry scored Newnan's first shot from the field to cut the lead to 6-3.
Auburn extended the lead to 11-3 in the second quarter. Newnan then added two straight baskets from Shynia Patterson and Deyja Melson for the only points of the quarter for Newnan.
The Lady Cougars' Miranda Hill took over the game for Newnan in the third quarter and nearly brought them back into the game.
Hill scored all nine of Newnan's points in the third quarter to cut the lead to 21-16.
Auburn pulled away in the final period.
The Lady Tigers' Olivia Porter hit five free throws in the final period to secure the win.
With the loss, Newnan fell to 6-8 overall. The Lady Cougars return to Region 2-AAAAAAA action at Pebblebrook Tuesday.
Newnan takes a 1-1 region record into the game.
The Lady Cougars beat East Coweta for their first region win, but fell to Wheeler in league action.