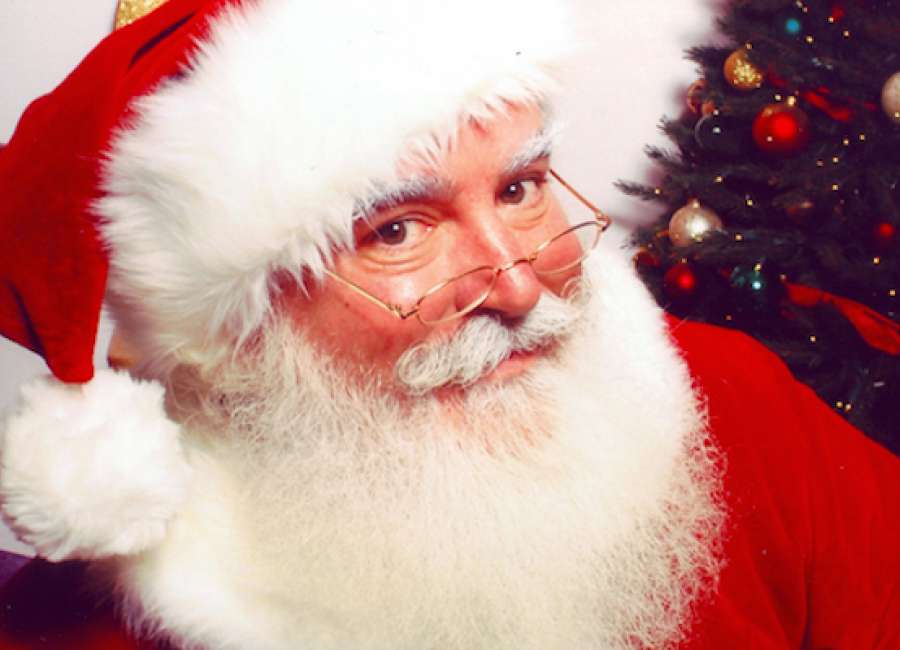 The North Pole is bustling with activity as Santa's little helpers, also known as "The Elves," dash around in the snow and holiday lights creating toys and packing Santa's sleigh. 

Thousands of letters to Santa pour into the North Pole each year. 
The mail comes from every corner of the globe. Santa Claus makes sure he reads each and every one. 
Jolly Old St. Nick rode through the streets of downtown Newnan recently as a guest in the city's annual Christmas parade. 
While in town, Santa dropped by the Times-Herald offices and shared with us several Christmas lists written by girls and boys in our community.  (See Education, page 1C.)
Of course, before he handed the letters over, Santa added their names to his master list and said he will be "checking it twice. I'm gonna find out who's naughty or nice." 
Santa Claus also compiled a list of the most popular toy requests this Christmas. 
Bicycles, puzzles, clothes, Legos, iPads and puppies topped several Christmas wish lists.
But there were some new favorites too, such as "Beanie Boos," which are similar to the popular "Beanie Babies" of the 1990's. 
"Beanie Boos" are a variety of small, stuffed animals in different colors that come with fun names, such as, "Swoops," the purple winged bat; "Nacho," the chihuahua; "Nibbles," the hamster; and dozens more. 
Another interesting name that popped up on several wish lists was "Num Noms."  
The small, squishy characters (Nums) "nest" on top of coated shells (Noms) that either move around, are scented or filled with goodies such as flavored lip gloss. 
Opening, or hatching, presents within a present is pretty popular this year. 
Toys like the "Little Outrageous, Little Surprise" dolls and pets, or L.O.L.s and "Hatchimals" were popular requests from local children, according to Santa. 
The L.O.L.s are encased in "domes" that must be unwrapped for children to discover what is hiding inside. A deluxe set of L.O.L.s includes accessories such as clothes or charms. 
The tiny dolls can perform a variety of actions, like crying, spitting or "tinkling." Some dolls change color in cold water. 
"Hatchimals" have a similar feature to the L.O.L.s, except the Furby-like creatures must be "hatched" from plastic eggs. 
Once you do, you can teach the Hatchimal, which is robotic, to walk, talk and play games. 
Vintage toys also are leading Christmas lists this year, especially with the recent release of the latest Star Wars movie and the popularity of the Marvel and D.C. Comic movies. 
Mikaela Clay is the manager of Full Circle Toys and Antiques on Jefferson Street. 
She said their customers are looking for more classic-style toys, action figures and figurines. 
"People are looking for toys that articulate well or are extremely detailed," she said. "They like a lot of Batman. Spiderman has always been big. Star Wars is a big seller. People like the vintage toys." 
Full Circle also buys gently used vintage toys and figurines. 
Clay said people usually come in with trash bags full of Legos, which she refurbishes. 
"People are usually looking for the Lego mini-figures, like Harry Potter," she stated. "If we get Lego sets, I'll build them out, find any missing pieces to complete the set and then we resell it." 
The closer it gets to Christmas, the busier it will be for folks like Clay, not to mention Santa and his trusty Elves.
The clock is ticking in the North Pole, but Santa is still taking requests.
But he wanted to remind kids, he "sees when you are sleeping, he knows when you're awake, he knows if you've been bad or good, so be good for goodness sake …"