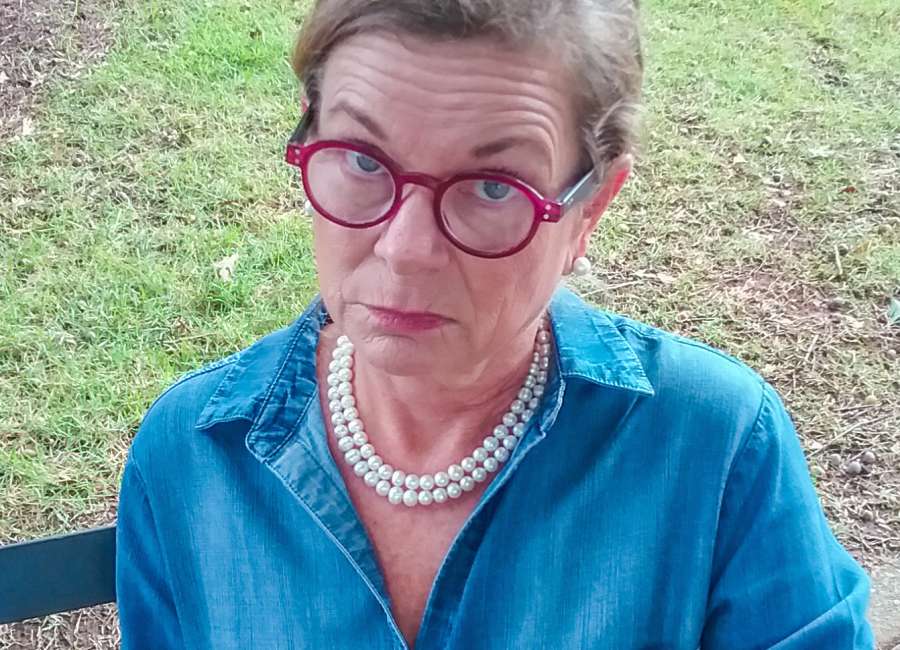 Dear Miss Pearl,
My team did not make it into the college playoffs but my boss' team did. He is, hands down, the most obnoxious fan ever, and he is creating a hostile work environment. My wife thinks I should take a leave of absence until the championship game is over. How can I get him to ease up without losing my job?
I'm pretty sure I know your boss! Hopefully you can find some comfort in knowing you are not the only person having to deal with this issue. I realize this doesn't help your situation, but there IS comfort in numbers. Your boss suffers from low self-esteem and can only feel good about himself by putting others – and their teams – down. I'm sure he ends his orations with the pathetic, "I'm just kidding," right? Unfortunately, he is your boss, and this limits your choices of retaliation. Might I suggest that you and your coworkers wear your team colors as often as possible? When your boss comes into your office to talk trash, you should excuse yourself to go to the restroom. Better yet, act like you have an awful cold. I'm sure he has already told everyone he has tickets on the 50-yard line (liar) and he wouldn't want to risk getting sick. Personally, I would start praying right now for his team to lose... I assure you that God understands!!
Dear Miss Pearl,
My bridge group has two requirements for our longstanding annual gift exchange party: Don't spend over $20, and don't buy anything edible or drinkable. We have had the best time trying to out-do and one-up each other until last year when a new member complained that twenty dollars was too much. For crying out loud, she drives a new Range Rover! She has already started complaining about this year's gift exchange. Please help us!
I tend to get a little bent out of shape when someone wants to change a longstanding tradition (especially someone who is new to the group...RUDE). Rules are rules, PERIOD. Someone should explain to her (using your "nice" voice) that if she doesn't like the rules, she should excuse herself from the party. Better yet, take the heat off of yourself and the others by reminding her that you follow Robert's Rules of Order (Don't all upstanding bridge groups?) and she will need to make a motion. That should shut her up and keep your fun tradition intact. You might also want to start looking for someone to take her place at the table… she may be looking for a group she can boss around. I hope that Range Rover gets good gas mileage!!
And Another Thing:
One of my besties recently told me her young adult son commented that he wished he could do his Christmas shopping at Santa's Workshop like he did when he was in elementary school. She and I both got weepy reminiscing about the precious jewels and trinkets we received from our children thanks to this service. Sure, we gave them the money, but they picked the gift all by themselves (maybe with some teacher guidance) and we have both kept some of these treasures. Many of us tend to get too caught up in giving the perfect gift. We go to great lengths and suffer from many headaches to find a gift that usually means more to us than to the one receiving it. Let us all be reminded that anything given from the heart is, indeed, the perfect gift.
Miss Pearl is one of Newnan's leading authorities on modern etiquette. She gladly lends her advice to everyone whether they want it or not, because, "After all, it's all about the children and setting a good example for them." Her videos are available on her Facebook page, and she can be reached at misspearl678@gmail.com