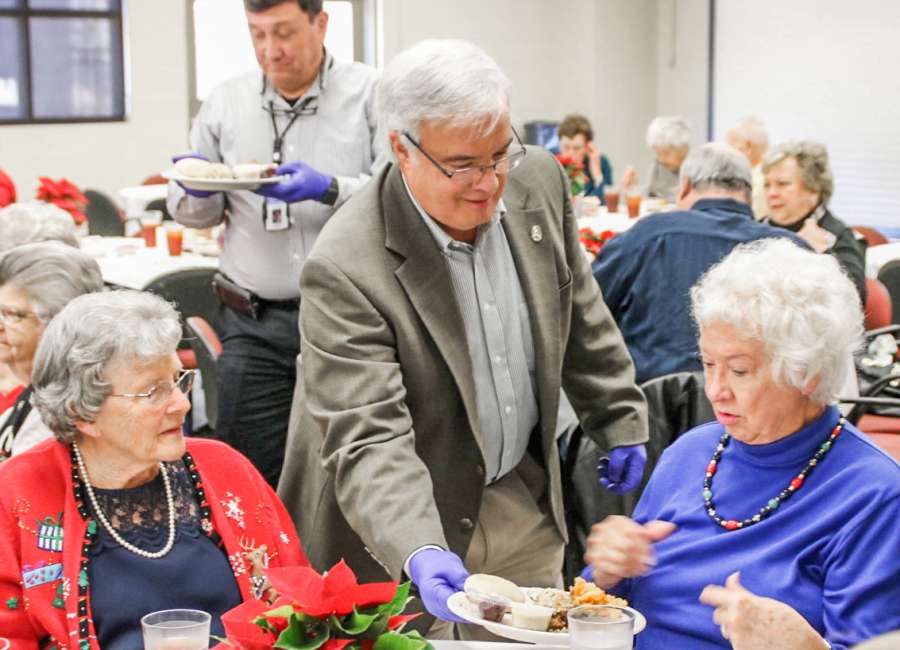 Coweta County is hosting its annual Senior Christmas Luncheon, offered to all Coweta seniors over the age of 55, today.

The luncheon is held twice a year to honor the senior community of Coweta. The Christmas luncheon is held over two days to accommodate all of the participants, with the first held yesterday.
The meals are prepared by the Coweta County Prison kitchen staff as part of the prison's effort to give back to the community of seniors, many of them from senior centers across the county.
Patricia Hood, the county's senior program coordinator, said she's mailed invitations to more than 750 seniors in the community. The event, which was at the Coweta County Fairgrounds and Conference Center on Pine Road south of Newnan, will serve around 300 seniors each day.
"They love the opportunity to visit with friends from all over the county and enjoy a great tasting lunch served by county employees and prepared by the staff at the Coweta County Prison," Hood said.
Hood said the county staff takes pride in quick service. At Wednesday's dinner, from the first plate to last dessert served was 11 minutes and 50 seconds.
Christmas carols on piano and guitar were also provided by the prison. All inmates who participated were minimum-security felons.