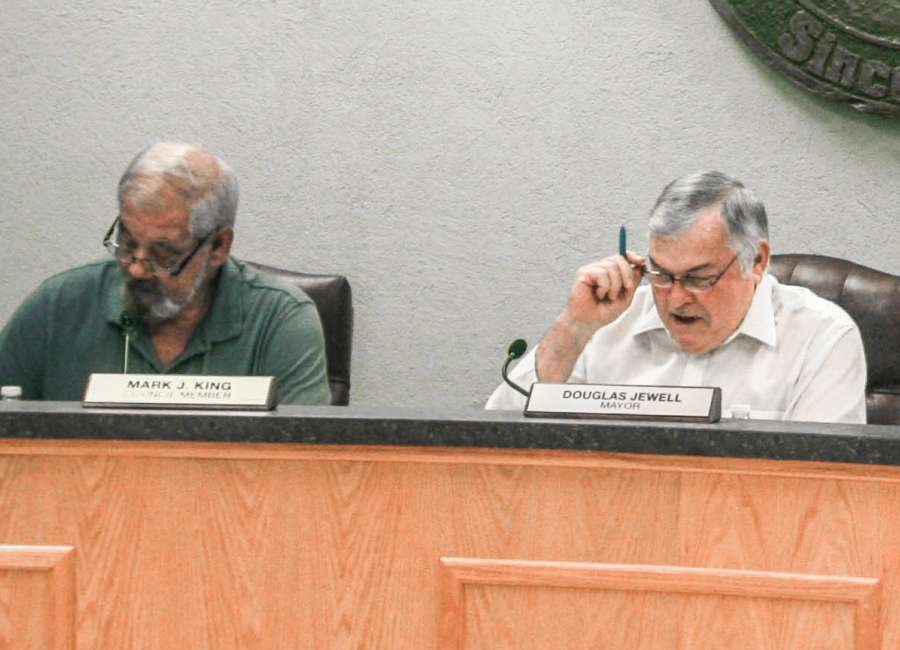 A Coweta County Magistrate Court judge ruled in favor of Grantville Councilman Mark King, who filed suit against against Mayor Doug Jewell for the illegal removal of campaign signs in September.
The suit was filed in October in the Magistrate Court of Coweta County. King will receive $104.08, which includes the cost of two signs for $8.08,  $1 for punitive damages, plus $95 for court costs, according to court documents.
King said a total of six signs were moved, but only four were recovered.
In a previous Newnan Times-Herald interview, Grantville City Manager Al Grieshaber said the city's insurance policy has a $5,000 deductible, which makes Grantville responsible for the first $5,000 of any costs, attorney fees or any other expenses.
The councilman said the suit was not about the money, and he previously agreed to drop the suit if his legal fees were paid and he received an apology. King said the city's liability insurance company, Argonaut Great Central Insurance Company, offered him $500 to drop the case, but no agreement was reached.
King said he believed justice was served by the court system and that he wasn't surprised by the outcome.
"It's a sad thing to have to happen to teach the sitting mayor right from wrong," King said.
King said the fight was far from over, but he was not able to disclose his next steps.
Jewell said he did not attend court because his attorney told him his presence was not necessary.
Previously, Jewell said it was his duty to uphold the ordinances of the city.