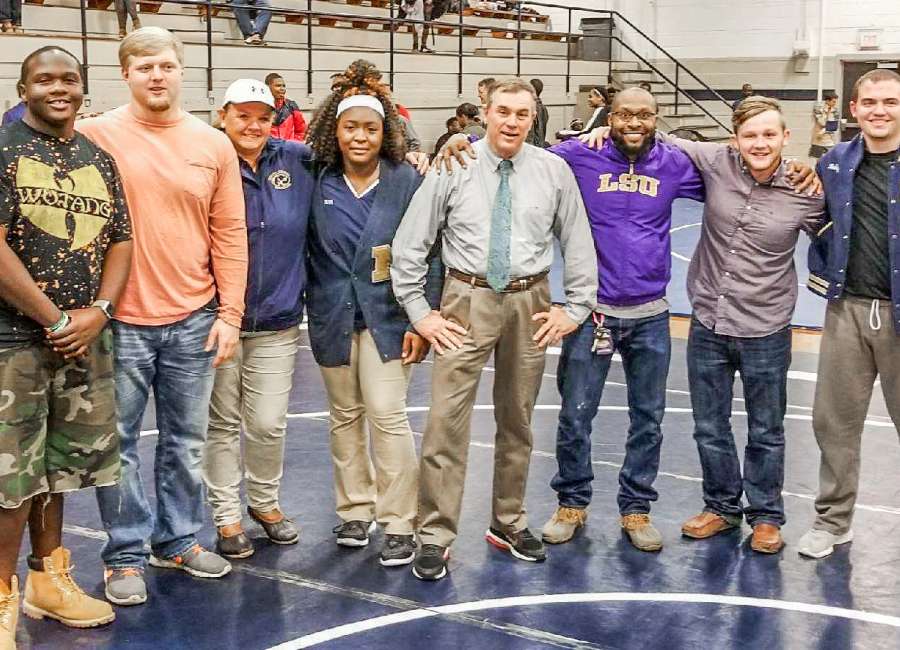 The Newnan High School wrestling team celebrated alumni night with three victories, beating Tucker (72-12), Wheeler (72-4) and Westlake (72-12).

Several former wrestlers came back to watch the matches including Jamie Godfrey, Christian Shellabarger, Leesa Bates, Nya Edmonton, Jim Morgan, DeAngelo Sanchez, Zack Stevenson and Bobby Marable.
In Tuesday night's matches, Tristan Kenzierski (113) and Issac Barrett (183) had three pins.
Also coming up with one pin each for the Cougars were Jack Barnett (106), Cale Goss (126), Kyler James (138), Logan Cox (138), Brennan Johnson (145), Peyton Toth (170), Austin Garmany (195), Caron Knight (195) and Patrick Henson (285).