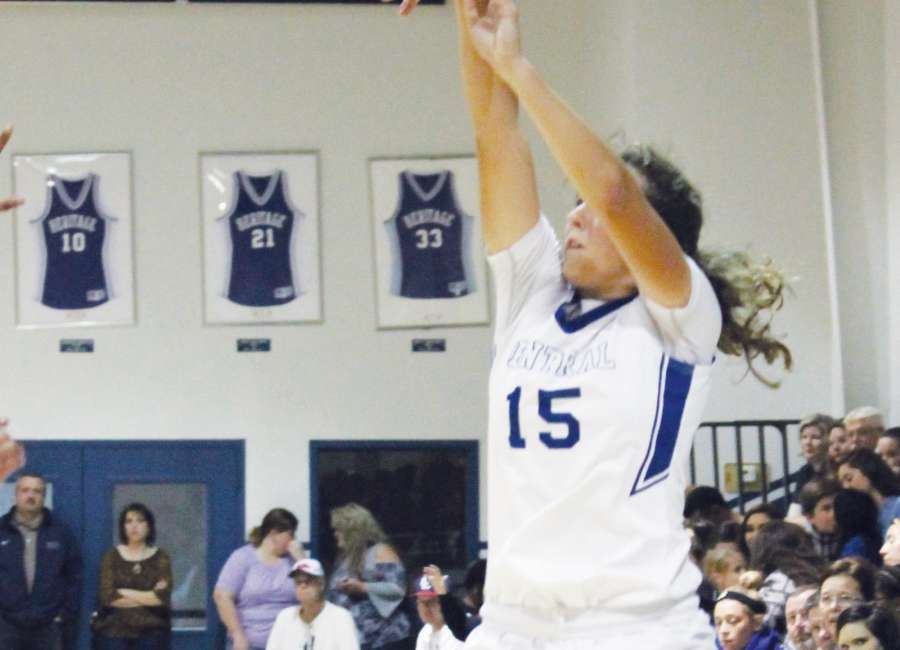 The Central Christian Lady Crusaders are the three-time defending GICAA state champions and have only lost one time since the 2015-16 season.

Little has changed this year for the Central girls basketball team. They are off to a 4-0 start and are winning with a combination of offense and defense.
"We feel like we have a little bit of a bullseye on our backs," said Central head coach Justin Stephens. "We know there are teams that are going after us."
The Lady Crusaders beat Harvester 59-21, Skipstone Academy 47-44, Arlington Christian 66-16 and Ballard Christian 38-5 to get off to its fast start this season.
A year ago, Central won the state title with a 24-0 record. The Lady Crusaders' last loss was to Skipstone on Jan. 5, 2016, when it dropped a 53-34 decision.
Central recovered and still won the state title.
This season, Central Christian is finding success with only one senior. Ivy Sheppard, who recently signed a golf scholarship to Clemson, is back for her final year of high school basketball.
Shepherd is averaging 14.3 points per game. Shepherd hit seven 3-point shots against Arlington in one game earlier this year. Ana Carter, who along with Shepherd is the only other returning starter from last year, is averaging 10.3 points per game
They are also getting production out of seventh-grader Madison Morge. Morge is the team's second leading scorer and is averaging 14 points per game.
In the victory against Skipstone, Morge hit all five of her 3-point attempts and finished with 21 points.
Newcomer Piston Brinson is averaging 7 points and 9 assists per game from the point guard spot.
The Central Christian boys teams is off to a 3-1 start with victories over Harvester Christian (71-41), Skipstone Academy (44-35) and Ballard Christian (66-44).
Central's only loss this season was a against Arlington Christian (53-44).
The Crusaders are averaging 56.3 points per game.
Through the first four games, two players, who also led the school's football team to the GICAA playoffs, are averaging double figures for the basketball team.
A.J. Whiteside is coming off a season-high 19-point performance against Ballard and is averaging 11.5 points per game.
Ryley Byers had a season-high 17 points against Skipstone Academy and is averaging 10.5 points per game.
Issac Johnson has shown his ability to shoot and rebound the basketball. Johnson is averaging 8.3 points per contest and 8.5 rebounds per game.
Freshman Michael Morge is averaging six points per game.
Both the Central boys and girls teams travel to Heirway Christian Academy in Douglasville for a doubleheader tonight.
The girls game starts at 6 and the boys 7:30.