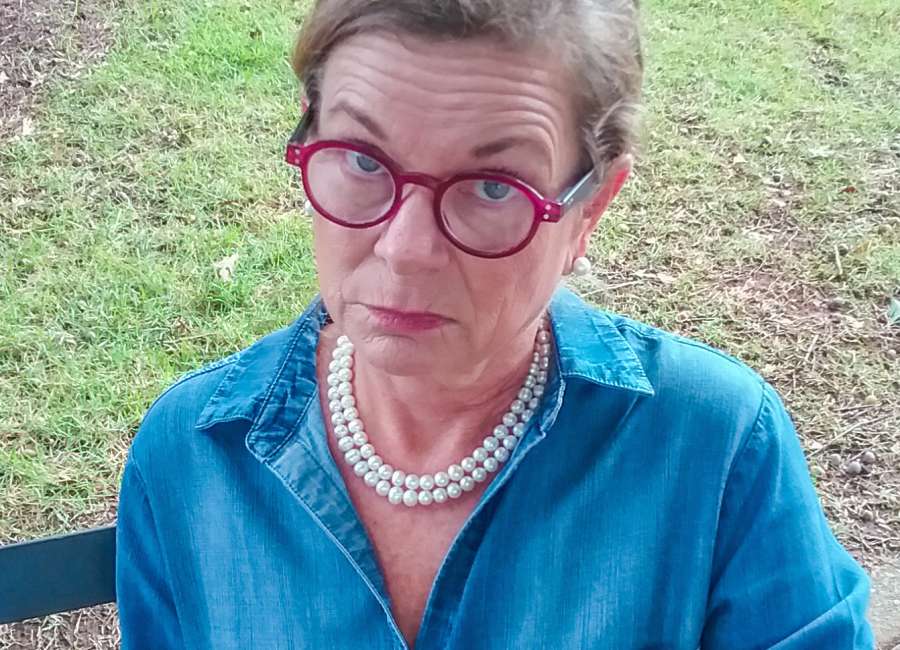 Dear Miss Pearl,
My in-laws gave me a painting for Christmas, and I absolutely hate it. They even suggested we hang it in a "high-traffic area" (the nerve!). I don't want to hurt their feelings, but I also don't want to have to look at this atrocity every day. What can I do?
What does your husband think? Never mind… it really doesn't matter! You DO have to hang the painting in order to keep peace in the family. The good news is that once your in-laws leave, you can take it down and put it in a closet until their next visit. You might could get away with hanging it in the guest bedroom by telling them that since they like the painting so much you wanted them to enjoy it while they were there. This does, however, increase the chances of another lovely painting showing up for the "high-traffic area." If you have an upstairs, you could hang it up there and tell them that the artwork is so special that you wanted it to be closer to heaven!
Dear Miss Pearl,
Last year my neighbors left their Christmas decorations – tree and outside lights – up until the end of January! I was fit to be tied by the time they finally took them down. Everyone knows it's bad luck to leave them up after New Year's. Would you please address this?
When were you appointed the Christmas police? People who leave their Christmas decorations up until the end of January are no different from people who decorate the first of November. Did you take offense with them, also? Perhaps your neighbors have religious reasons for leaving them up, or maybe they simply want to enjoy them longer. Here's a thought… maybe they leave them up just to irritate you! Unless you have a neighborhood ordinance stating a date that all holiday decorations are to be removed, there is nothing you can do about it. Be like Elsa in the movie "Frozen" and LET IT GO!
And Another Thing
I have consumed more butter, cheese, and sugar in the past few weeks than I normally eat in a few months. And, yes, I enjoyed every single bite of it! Food is a huge part of the holidays for many of us, and surely I am not the only person who has gained a few extra pounds. I suggested to Big that we cut back on carbs and sugar for the month of January, and he asked if that included Oreos and ice cream, two of my favorites. I informed him that it certainly did NOT, but that I WAS going to practice moderation. Are there 35 days in December?
Miss Pearl is one of Newnan's leading authorities on modern etiquette. She gladly lends her advice to everyone whether they want it or not, because, "After all, it's all about the children and setting a good example for them." Her videos are available on her Facebook page, and she can be reached at misspearl678@gmail.com