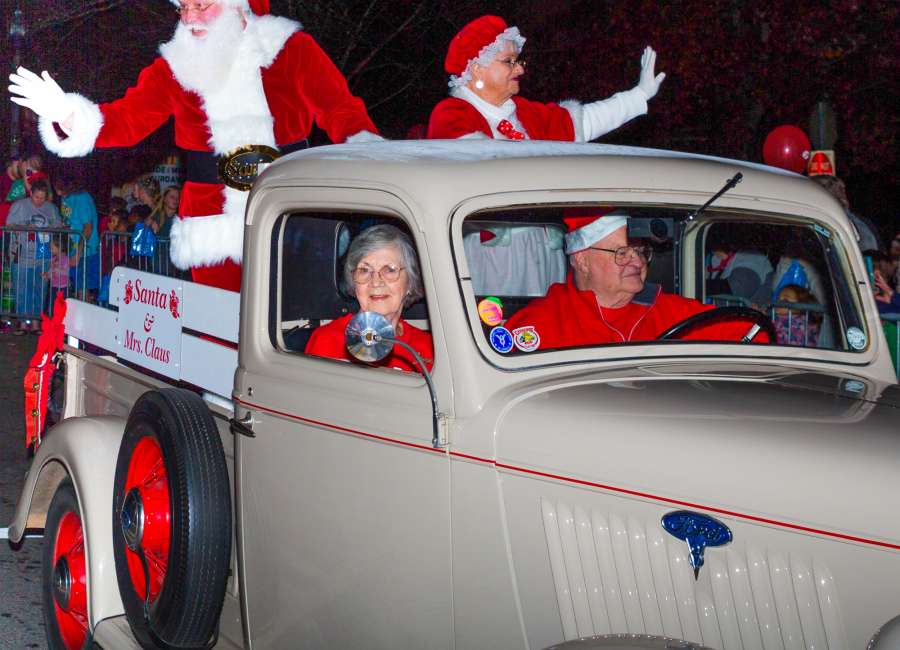 Advent began Sunday, and this past weekend was filled with events that reminded Cowetans of the coming of Christmas on Dec. 25.

Light Up Senoia was held on Saturday. The afternoon offered lots of activities in the downtown area, as well as live music. People began lining the streets well before the parade that included walking groups, floats, the East Coweta High School Marching Indians and Santa Claus and his wife waving from the back of an antique vehicle.
Longtime community volunteer Jack Merrick was the parade grand marshal. "We wanted to honor him for all he's done for us in the past," said Suzanne Helfman of the Senoia Downtown Development Authority.
Sunday evening brought the annual Glow Run, which benefits Bridging the Gap. BTG provides food and a range of services to needy and homeless Cowetans. People wearing white shirts thronged the plaza at Ashley Park and enjoyed an opening program before setting off to show their support for Bridging the Gap and their prowess as runners.
Sunday was the first day of Advent, and in many area churches Advent wreaths were lighted. Several churches held musical programs featuring Christmas music during the weekend as well.