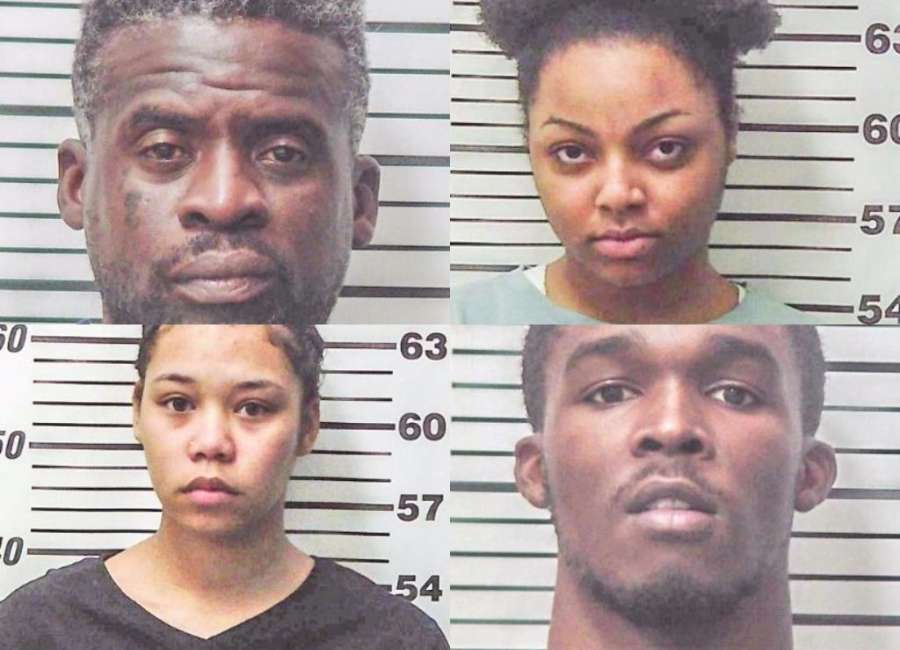 Three teens and one adult accused of brutally beating and killing an elderly Meriwether County woman will stand trial for their crimes.

A Meriwether County Grand Jury voted Monday to indict Justin Pierce Grady, 39, of Grantville; Cortavious Deshun Heard, 19, of Grantville; Mina Christine Ellery, 18, of Newnan and Angel Latrice Harmon, 18 of Newnan; for the murder of 83-year-old Dorothy "Dot" Dow.
According to the indictment, the four suspects broke into Dow's Lone Oak home on Aug. 4, 2016 and beat her with a gun before setting the elderly woman on fire.
Dow was able to douse herself with water and call 911, stated officials with the Meriwether County Sheriff's Office.
She was airlifted to the burn unit at Grady Hospital in Atlanta and succumbed to her injuries nearly a month later on Aug. 27.
Ellery, Grady, Harmon and Heard were each indicted for malice murder, felony murder, two counts of aggravated assault, armed robbery, home invasion, three counts of first degree burglary, three counts of aggravated battery, hindering an emergency telephone call, tampering with evidence and possession of a firearm during the commission of a felony.
Grady faced an additional count of felony murder plus one count of possession of a firearm by a convicted felon.
Heard was also indicted on additional count of felony murder and one count of possession of a firearm by a first offender probationer.
The document stated the four beat Dow so severely, both her arms were left "useless."  The suspects reportedly poured flammable liquid on her and ignited it, disfiguring her back.
Ellery, Grady, Harmon and Heard also allegedly stole Dow's medical alert necklace and removed several telephones from her home that night before fleeing the scene, according to the indictment.
The four suspects then burned their own clothing in an attempt to conceal evidence, stated District Attorney Pete Skandalakis.
He intends to seek the death penalty for two of the suspects.
"The death penalty is a possibility for the defendants who were over the age of 18 at the time the crimes were committed, Skandalakis stated. "We cannot seek the death penalty for the two that were underage at that time.
"We have been in constant communication with the Dow family and have solicited their input on this case," he added.
Grady and Heard would be eligible for the death penalty; Ellery and Harmon were both 17 years old when they allegedly committed the crime.
A fifth suspect, Shanquavious Keontrell Cameron, 18, of Hogansville, plus Ellery, Harmon and Heard were also indicted on Monday for their roles in a burglary at Dow's home two days before the assault.
The group allegedly broke into Dow's house on Aug. 2 and stole a purse that contained the woman's debit card, the indictment stated.
Cameron, Ellery, Harmon and Heard were indicted on charges of first degree burglary, identity fraud and financial card theft.
Skandalakis said there is nothing linking Cameron to Dow's murder.
"There was no evidence he was in house nor near that location at the time the homicide occurred," he stated.
The cases against the five suspects will not go to trial until 2018.
***
By Melanie Ruberti
Email: melanie@newnan.com
Facebook: @MelanieNTH