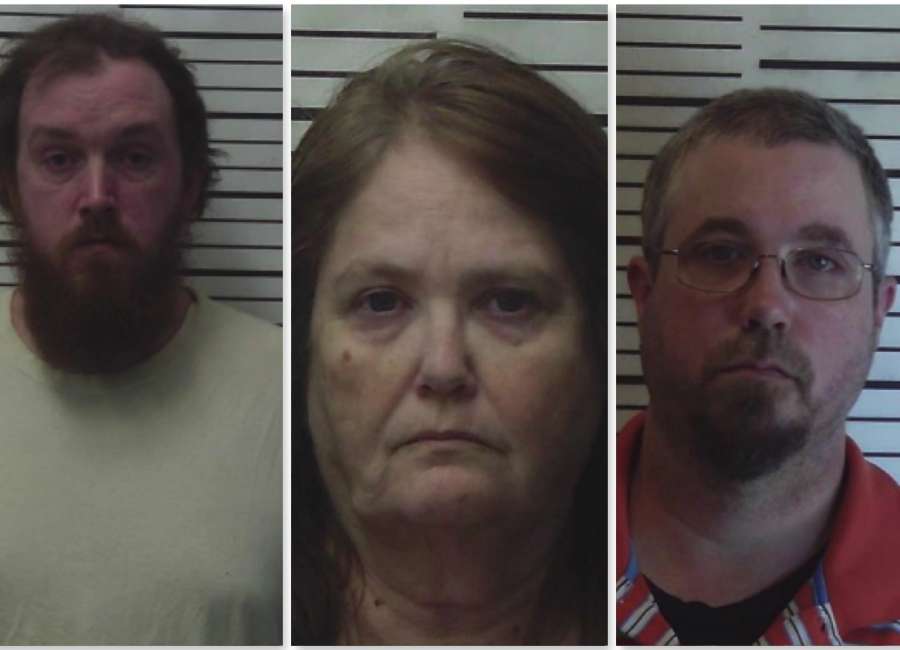 Three Meriwether County residents remain behind bars without bond for their roles in an alleged, ongoing case of child abuse and neglect.
Barry Lee Ellenburg, 41, Daniel Richard Odell, 35 and Charlene Virginia Ellenburg, 64, all of Greenville, have each been charged with two counts of first degree cruelty to children.
Two children, ages 15 and 16 years old, were removed from the home and placed in the custody of the Department of Family and Child Services, according to the Meriwether County Sheriff's Office.
Sheriff Chuck Smith said MCSO investigators discovered the alleged abuse while visiting the home in the 900 block of Cleggs Ferry Road on Dec. 1 on an unrelated matter.
Once inside the house, investigators noticed a deadbolt on the outside of a bedroom door, Smith stated.
"The information obtained by our investigators revealed allegations that the juveniles were being locked in their bedroom all most (sic) every evening around 5:30 p.m.," Smith stated in a press release. "It was further alleged that the juveniles were forced to use the bathroom in the corner of the bedroom in a portable toilet. It was indicated that a mattress would at times be placed over the outside of the door to drown out the sounds."
According to Smith, investigators also noticed the 16-year-old female had a shaved head. The girl allegedly told detectives her hair was shaved off as a form of  punishment.
One of the adults inside the home also admitted the girl's story was true.
MCSO investigators also discovered three infrared cameras installed in the juvenile's bedroom, a portable toilet and all bulbs removed from light fixtures.
There were also nail marks on the windows, Smith stated. MCSO investigators learned the bedroom windows were once boarded up.
Smith said investigators executed a search warrant on the home and found more evidence of child abuse.
" … to include video surveillance and written logs. The logs had information related to when the juveniles would cry and beg for food," Smith stated.
The incident is still under investigation.
Additional charges are pending.
•••
Email: melanie@newnan.com
Facebook: @MelanieNTH