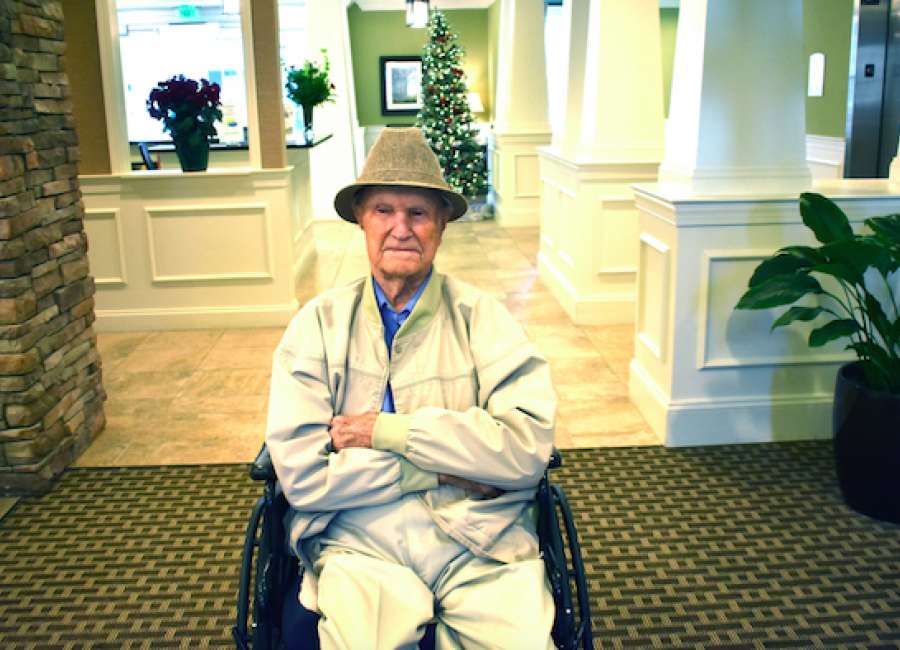 According to the Social Security Administration, a  man reaching age 65 today can expect to live, on average, until age 84.3 and a woman turning age 65 today can expect to live, on average, until age 86.6, but Peachtree City resident Lamar Wallace recently celebrated his 106 birthday.

Wallace is a Oklahoma native and the oldest of three children. He had two sisters, who he said "have been gone for a long time." He does not have any children, and said he didn't expect to live this long and is the only surviving member of his family. He said he remembered his birthday as being November 11, 1911.
"My parents didn't live this long," Wallace said. "I feel the same as I always have. So far, so good."
The 106-year-old man said he just stopped driving close to seven months ago and falling. As far as his secret a long life, he said didn't have the exact answer, but he believes it starts with taking good care of yourself.
Wallace said he and his second wife were married for 40 years and brought him to Georgia. He reminisced about working in the circulation department for the Tulsa World and Tulsa Tribune in his homestate. He also served in World War II for five years as a captain in the U.S. Army.
"I worked to have a job and pretty much all of it was to keep busy at something," the WWII veteran said.
He is also a graduate of the University of Oklahoma. 
The seasoned man was celebrated at the of last month with a birthday celebration at Somerby of Peachtree City, a senior living community.  
"It was so wonderful," Wallace said. "I can't say too many good things about it."
Somerby employee described Wallace as being "news worthy," and a very active member of the community. He often attends community hosted events and shopping trips with other residents.  
Mr. Wallace said he feels good and enjoys keeping busy and drinking coffee.
"I've done a lot of what I wanted to do," he said.
He encourages everyone to plan retirement early, so the rest of your life will be enjoyable.