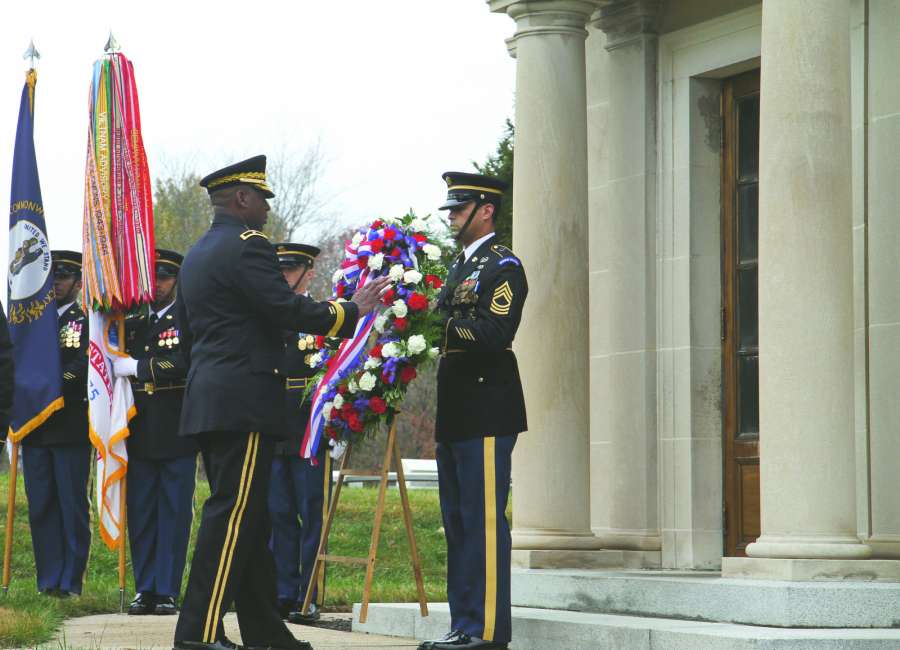 The time is near for the annual wreath presentation at the grave of Pres. Zachary Taylor.
Brig. Gen. Michael Dillard, commanding general of the 78th Training Division,laid a wreath as part of the ceremony on Nov. 23 of last year. Taylor and his wife Margaret, are buried at the Zachary Taylor National Cemetery in Louisville, Ky.
Annually, the White House selects a general officer to preside over a wreath laying ceremony in honor of each former president's birthday.
Taylor has genealogical ties to families in Newnan and in Lone Oak, near Grantville. "Coweta Chronicles," a 1928 history of the county, reports that in 1848, "Taylor's election to the presidency passed without excitement in this part of the country."