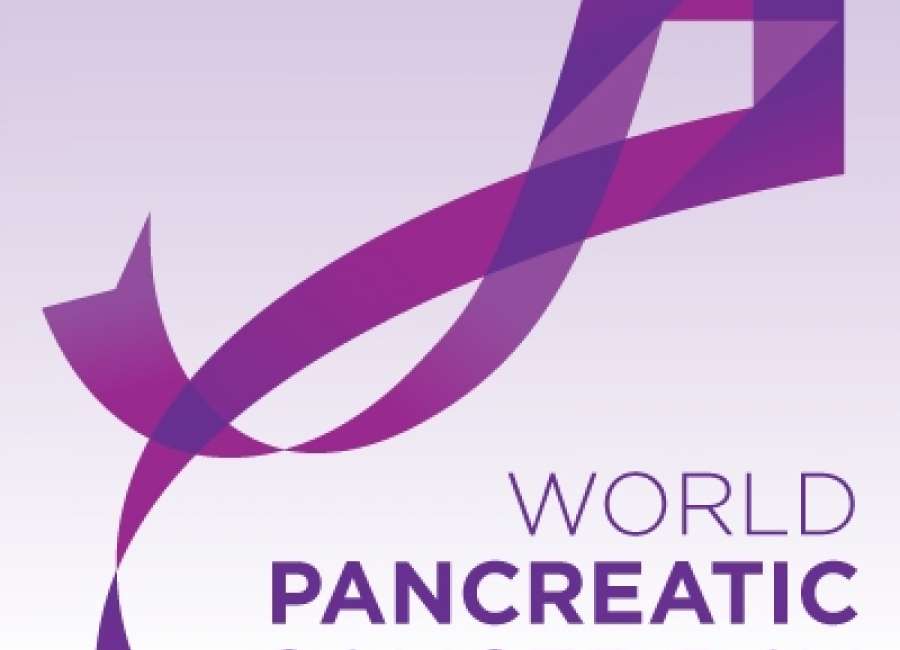 It starts with someone…
World Pancreatic Cancer Day (WPCD) is tomorrow. Communities around the world will unite to raise global awareness of pancreatic cancer on this special day.
On WPCD, we are asking for help to raise awareness about pancreatic cancer, one of the world's deadliest cancers. We need more attention, awareness and progress to help patients fight and survive this disease.
Pancreatic cancer is the third leading cause of cancer-related deaths in the United States. This year an estimated 53,670 people in the United States will be diagnosed – with 74 percent dying within the first year of diagnosis. The 5-year survival rate is only 9 percent.
With the advancements in cancer treatment, this is not acceptable.
Currently, there is no screening test or early detection method for pancreatic cancer.
Some are in development – another sign of the progress happening in the field that
needs greater attention and funding support.
Early diagnosis is vital, so listen to your body and don't ignore the signs. If you have
symptoms such as abdominal bloating, pain, weight loss, jaundice, diabetes or
digestive problems, speak to your healthcare provider and demand further
Screening.
Risk factors for pancreatic cancer include family history of pancreatic cancer, family
history of other cancers, diabetes, pancreatitis (chronic and hereditary), smoking,
obesity, race (ethnicity), age and diet.
Everyday, more than 1,000 people worldwide will be diagnosed with pancreatic cancer, and an estimated 985 will die each day from the disease.
Help us spread the word on WPCD by wearing purple and posting to social media to
help educate your family and friends about pancreatic cancer.
It starts with someone… It could be a mother, a son, a friend.
For me, it was my daddy and aunt. So I #WageHope and #DemandBetter on #WPCD
and everyday.
We need your help in changing the story of this deadly disease that is projected to
be the second leading cause of cancer-related deaths by 2020.
Nancy Mader
Advocacy Chair, Atlanta Affiliate
Pancreatic Cancer Action Network