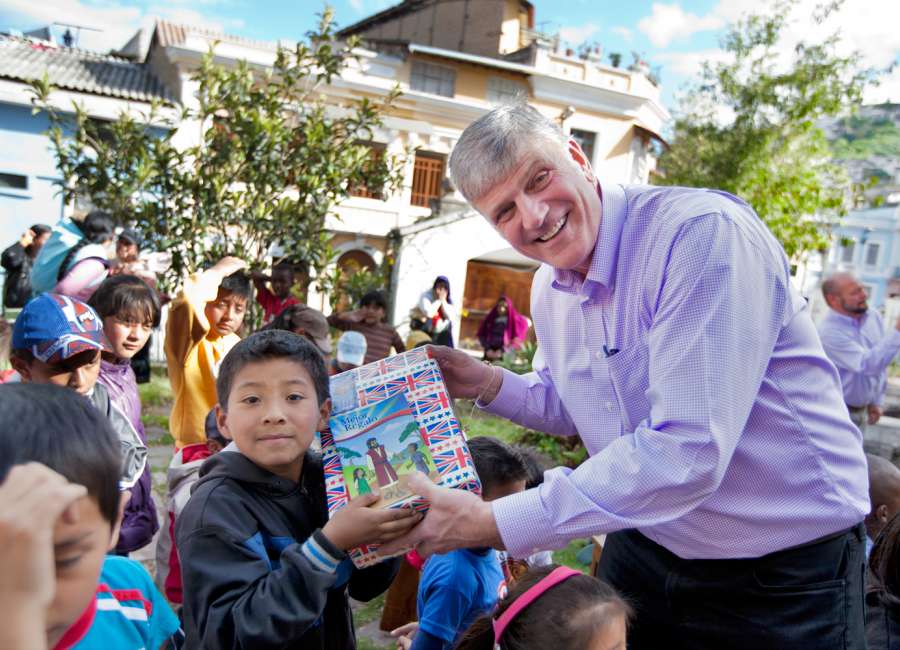 Operation Christmas Child boxes are arriving at Unity Baptist Church for initial processing before heading to children around the world.

Individuals and groups prepare boxes filled with toys and other small items through Operation Christmas Child, a project of Samaritan's Purse. This marks the 18th year that Coweta County has participated in Operation Christmas Child.
Leesa Bates is again serving as the coordinator for the local collection. Monday was the first day for boxes to come to Unity's multi-purpose building at the church's campus, 311 Smokey Road.
Remaining days for the collection site at Unity are today from 9 a.m. to noon, Thursday, Friday and Sunday, 2-5 p.m., Saturday from 9 a.m. to noon, and Monday from 9 a.m.-5 p.m.
"We will be there all day the last day," Bates said.
Dana Williams of Samaritan's Purse said the Newnan goal is 20,330 boxes. The 2017 global goal is to reach 12 million children.
Volunteers have been busy preparing "colorfully wrapped shoebox gifts to be sent to children around the world – many of whom have never received a gift before and have very little to call their own," Williams said.
"It's exciting to think of the impact our efforts will have in the life of each child who receives a shoebox," said OCC regional director Shelli Wishard. "We can't wait to see how our community will respond this year to share God's love with children across the globe."
More than 150,000 volunteers from several countries – including families, churches and other groups – are preparing boxes or are otherwise involved with Operation Christmas Child. Williams noted ICC is "the largest Christmas project of its kind."
Information on how to prepare a box is available at 770-777-9342 or by visiting www.samaritanspurse.org/occ
Participants can donate $9 per shoebox gift online through "Follow Your Box" and receive a tracking label to discover its destination.
Samaritan's Purse is an international Christian relief and evangelism organization headed by Franklin Graham, who led a crusade at East Coweta High School's Shoemake Stadium several years ago.