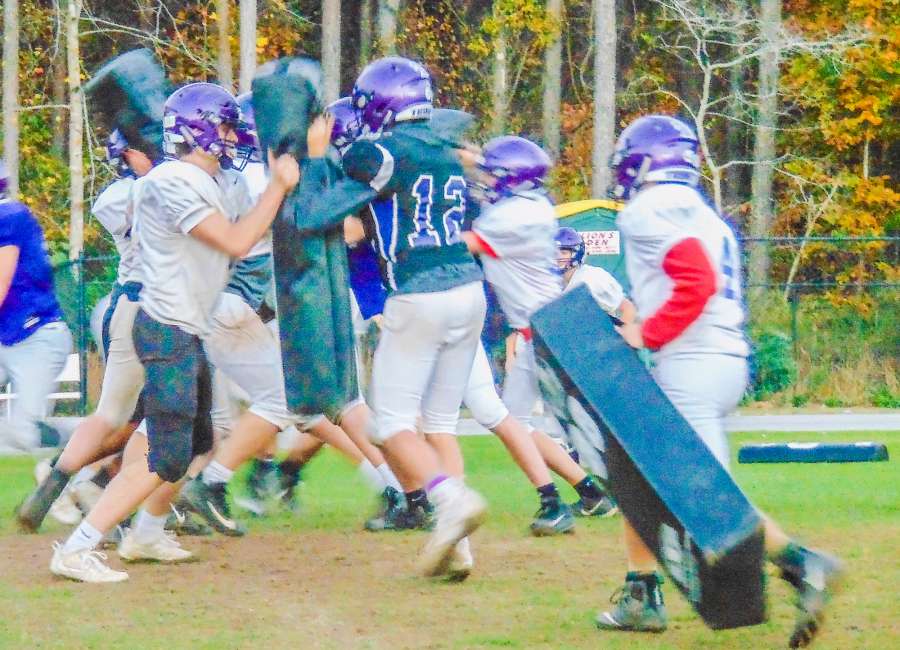 The Trinity Christian Lions football team is headed to the GISA Class AAA State Championship Game Friday night for the first time in school history.
That means changes all around in practice routines, coaching messages and the like, right?
Not at all, said Lions head coach Kenny Dallas.
"I texted the guys Sunday, and I congratulated them for making the state football finals," Dallas said. "I also told them nothing changes this week, either."
Dallas said the Lions (11-2) will not do anything different this week for the title game in Macon against Valwood School (9-3), set for 8 p.m. Friday at Mercer University's Five Star Stadium.
"Hey, Mondays are Mondays and Tuesdays are Tuesdays around here. We're just going to continue being a blue-collar, hard-working group," Dallas said. "The guys know if they don't get their three workouts in per day, then they won't play. It's the same song and dance here at Trinity Christian."
Trinity has won a school-record 11 straight games, and one cannot argue that Dallas' blue-collar approach works. The Lions have preached preparation and brotherhood all year long, and now the team is on the precipice of winning its first-ever state football title.
"The beauty of this team is that they love to work, they love to practice and they genuinely like each other," said Dallas. "They hang out with each other and they've embraced the blue-collar work ethic the coaches have asked of them all year. They want to do their jobs at all times."
The Lions have performed their jobs very well during their winning streak, taking advantage of their depth, physicality and toughness. They can run past teams thanks to an offensive line in sync with each other and dynamic backs in Luke Vermilya (1,325 yards rushing, 17 touchdowns) and Zach Seymour (989,17). And just when they've hit teams hard with the run, Seymour and Shep Hancock have no problems passing the ball downfield to wide receivers Kyle Riesselmann (564 yards, 10 TDs) and Levi Robinson (109, 1).
Defensively, few GISA teams can boast the linebacker tandem Trinity has in Sam Cotton (106 tackles), Caleb Dallas (33, team-leading 3 sacks, 9 tackles for loss), Cameron Hellgeth (66) and Davis McMurrain (66). Defensive end Jordan Mitchell (team-leading 13 tackles for loss, 3 fumble recoveries) is also a weapon on that side of the ball for the Lions.
And kick-returner Robinson (2 TDs) would most likely lead the GISA in special teams touchdowns if it weren't for penalties by the Lions on his returns.
The bottom line is Trinity is 48 minutes away from being champions, and according to Dallas, the preparation routine will stay the same.