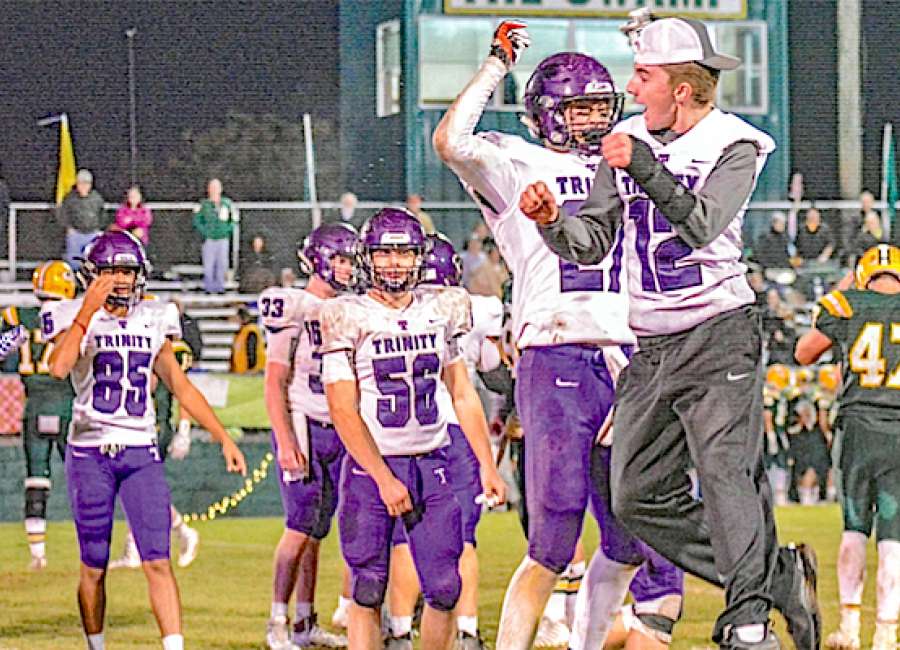 The Trinity Christian Lions, thanks to their 38-21 victory over the Gatewood School Gators Friday in Eatonton, are headed to the GISA Class AAA state championship Friday at Mercer University. 
Trinity will play Valwood School (9-3) at 8 p.m. in the state title game at Mercer's Five Star Stadium. Valwood advanced to the championship with a Final Four win over Frederica Academy. 
Trinity (11-2) began the season with two back-to-back losses, but goes into the title game with 11 wins in a row. Gatewood lost for the first time this season and ended its year with a 12-1 record. 
Trinity junior Kyle Riesselmann scored on a touchdown run to give the Lions an early 7-0 lead.
Gatewood then scored its first points of the night to tie the game at 7-all. Right before the half, Trinity regained the lead when Ethan Aldridge split the uprights on a field goal for a 10-7 lead at the halftime break.
Luke Vermilya opened the second-half scoring with a 49-yard touchdown run to push Trinity's lead to 17-7. Zach Seymour then gave the Lions a 24-7 lead with 3:13 left in the third quarter on his touchdown run. 
Early in the fourth quarter, Gatewood scored on a 19-yard touchdown to trim the lead to 24-13.
Seymour added his second touchdown of the night after a 25-yard run with 4:38 left in the game to increase the lead to 31-13.
Gatewood added one more touchdown and a two-point conversion to cut the lead to 31-21. The Gators held Trinity and forced the Lions to punt, but Gatewood fumbled on the punt return and Trinity recovered the ball at the Gators' 13-yard line. 
Riesselmann then put an exclamation point on the game with his second score of the night, a 7-yard TD run with 1:25 left, to put Trinity up 38-21.
Trinity stopped Gatewood's final drive by getting an interception 23 seconds later, sending them to Macon.