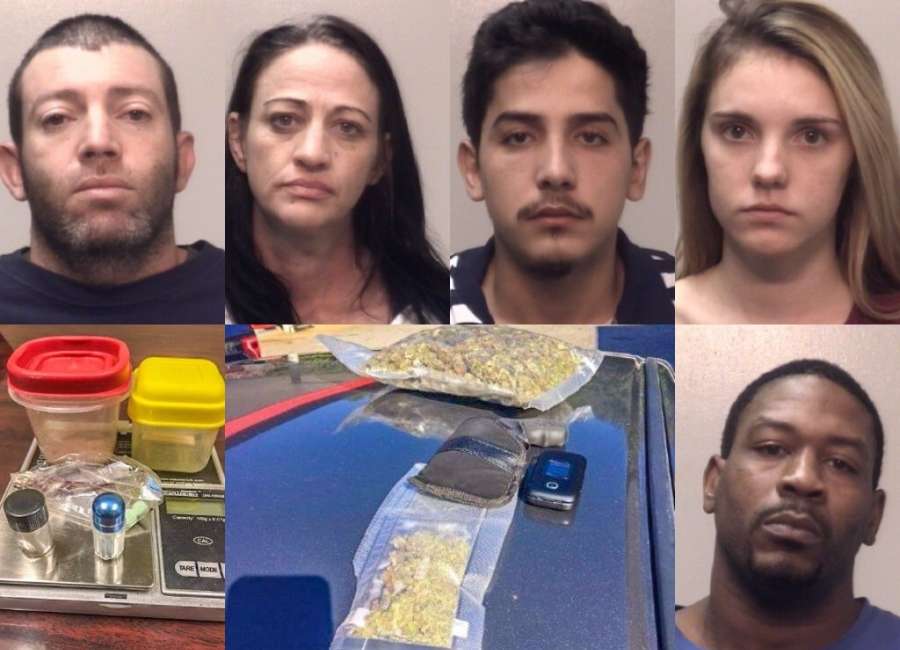 A traffic stop led to the arrest of several individuals on drug charges.

On Monday afternoon, investigators with the Coweta County Sheriff's Office noticed a car driving erratically in the area of 500 West Hwy. 34, according to Chief Deputy James Yarbrough.
After speaking with the driver and passenger, identified as Enrique Carabajal Rodriguez and Bailey Brooks Shelnutt, investigators performed a search of the vehicle where they uncovered a pound of marijuana and a loaded Taurus .357 handgun near the driver's seat, according to Yarbrough.
Rodriguez, 22, and Shelnutt, 19, were charged with possession of marijuana with intent to distribute. Rodriguez was also charged with possession of firearm during a commission of crime and failure to maintain lane.
Based on the amount of marijuana found during the stop, investigators obtained a search warrant for a residence Rodriguez was known to frequent, located at 824 Pete Davis Road.
Arriving at the home, investigators located one man attempting to escape out the back door. During the search of the home, investigators allegedly found a large amount of suspected methamphetamine, including two syringes loaded with liquid meth, along with a variety of pills including Klonopin and Xanax.
All evidence was turned over to the GBI crime lab.
Christopher Robert Turner, 35, Amanda Michael Moon, 40, and Connellus Kendell Earl, 34, were arrested and charged with narcotics possession.  
****
clay@newnan.com, @clayneely