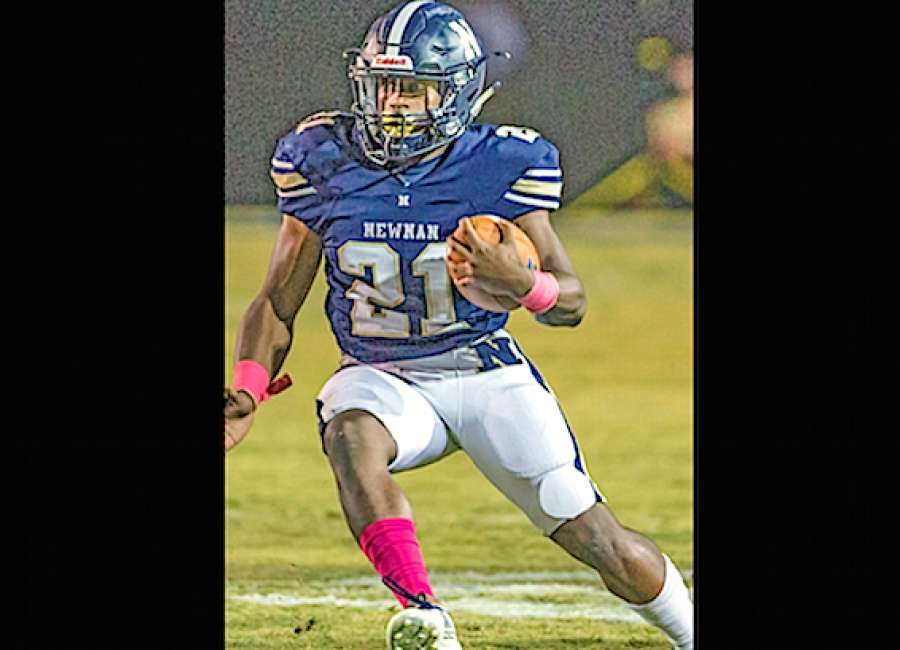 The Newnan Cougars football team's foray into the 2017 state playoffs didn't last very long.
The Tift County Blue Devils raced to a 35-0 first-quarter lead and cruised from there, defeating the Cougars 59-13 Friday night in the first round of the Class AAAAAAA state playoffs at Gene Brodie Field in Tifton.
Newnan ends its season at 4-7 under first-year head coach Chip Walker while Tift County advances to the state second round with a 10-1 record.
The Blue Devils scored on their first series of the game on a 60-yard touchdown pass from Griffin Collier to Rashod Bateman for the quick 7-0 lead. The rout was on after that as Tift County scored the next 28 points — two TD runs from Mike Jones and one each from Branden Jones and Andrew Johnson — to lead 35-0 in the first quarter. The Cougars turned the ball over twice in the period and that led to 14 points in the onslaught.
Tift County led 49-0 in the second quarter before Newnan finally scored on a 24-yard TD pass from senior Bryant Walker to fellow senior P.J. Harris with 1:07 remaining. The extra point was blocked, so Tift County led 49-6.
The Blue Devils got a field goal late to lead Newnan 52-6 at the half.
Walker scored on a TD run to start the third quarter and Dean Goad kicked the extra point to make the score 52-13. Tift County scored one more TD to make the final margin 59-13.
****
Holy Ground 50, Central Christian 20:
For the second time this season, Holy Ground knocked off Central. This time, Central fell to Holy Ground in the GICAA Final Four Friday night. Ryley Byers threw two touchdown passes and Shaquan Parson rushed for a touchdown in the season-ending loss for Central.