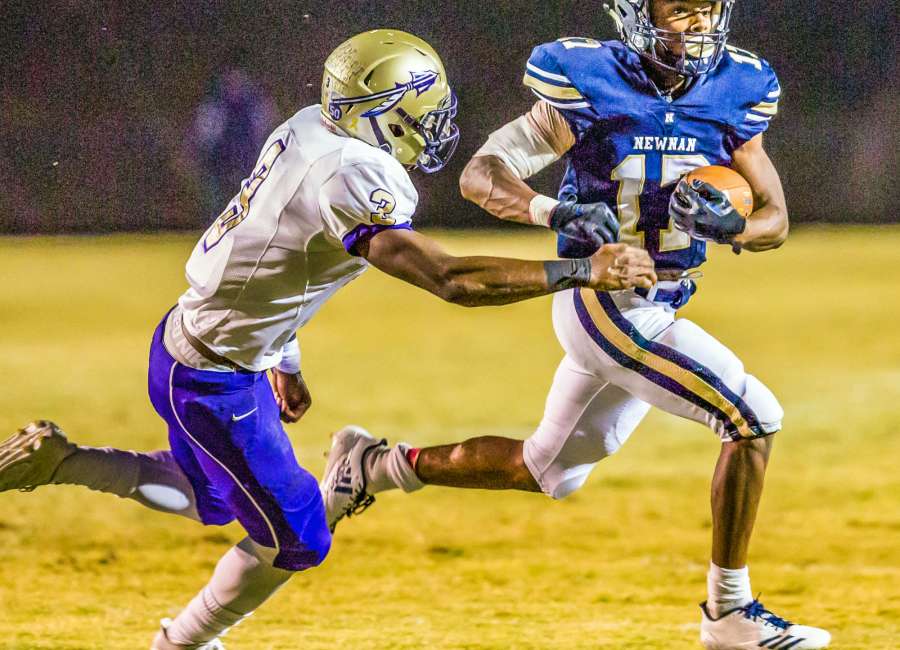 Three high school football teams from Coweta County are alive and well and will play playoff games Friday night, including Newnan, Trinity Christian and Central Christian.
However, if fans want to see them in action, they will have to travel outside of Coweta County.
Newnan (4-6) will open the first round of the GHSA playoffs at Tift County after finishing as the No. 3 seed out of Region 2-AAAAAAA. Tift County (9-1) comes into the playoffs as the No. 2 seed out of Region 1-AAAAAAA.
Both Trinity (10-2) and Central (8-3) have advanced to the semifinals in their separate leagues.
Trinity takes on Gatewood (12-0) in the GISA Final Four, while Central plays a rematch at Holy Ground (9-0) in the GICAA Final Four.
Despite its losing record, Newnan is headed back to the playoffs after missing out last year.
The Cougars enter the playoffs after finishing the regular season with a 30-28 win over rival East Coweta.
Tift County comes into the contest on a two-game winning streak, including a 21-10 victory over Camden County to close out the regular season.
The Blue Devils' only loss was a 51-38 decision to top-ranked Lowndes (10-0).
The winner of the Newnan-Tift game plays the winner of the Roswell-Hillgrove game next week.
The Trinity Lions have a chance to make more history when they travel to Eatonton for their game against Gatewood. Trinity is playing in the GISA Final Four for the first time in school history, and with the win, it will advance to the GISA Class AAAAAAA Final Four for the first time in school history.
Trinity started the season with two losses, but has rolled off 10 straight wins.
The Lions have posted six shutouts this season, including both playoff games against Westfield (48-0) and Southland (35-0).
All 10 of Gatewood's victories this season have been by double digits, including three by shutout.
Gatewood opened the playoffs with a 50-0 victory over Loganville Christian and then beat Deerfield-Windsor 31-7 last week.
The winner of the Trinity-Gatewood game plays the winner of Valdwood-Frederica game next week at Mercer University of GISA state title.
Central Christian heads into its GICAA semifinal contest with Holy Ground on a six-game winning streak including a hard-fought 52-48 victory over Unity Christian last week.
The Crusaders' last loss was in regular-season first meeting with Holy Ground when it fell 60-12.
Both Central Christian and Holy Ground picked up forfeits this season against Ballard Christian after it disbanded its program because it didn't have enough players to field a team.
The winner of the Central and Holy Ground game plays the winner of the Hearts Academy-Solid Rock Christian game.