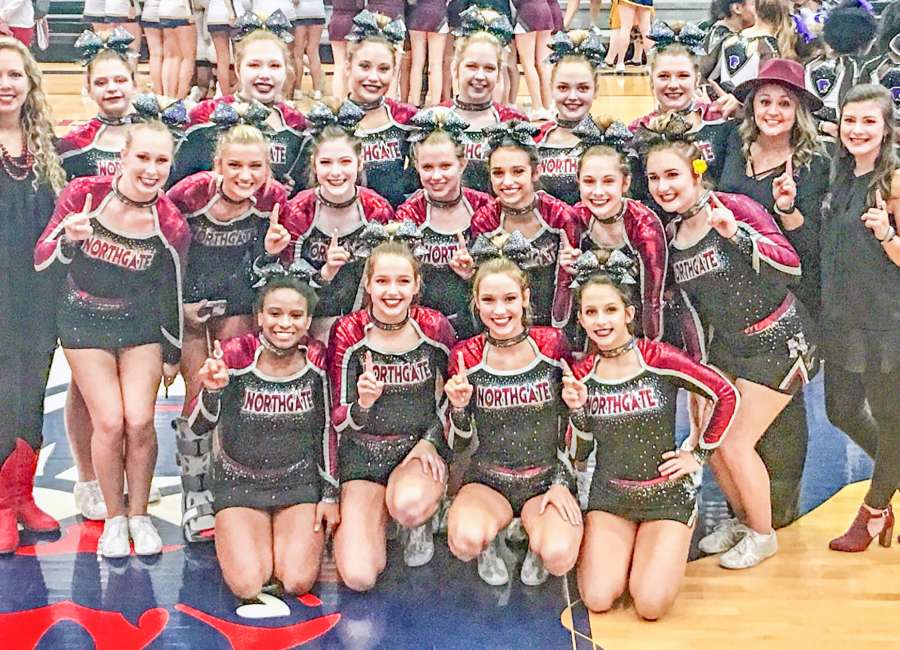 The 25th anniversary of the state cheerleading championships will take place today and Saturday at the Columbus Civic Center, and Coweta County will be well-represented.

Region champions Northgate and Newnan and state sectionals second-place finisher East Coweta will head to Columbus and do their best to bring state championships back to their respective schools.
The first team to head to Columbus will be East Coweta, which fields a co-ed team this season for the first time in more than 10 years. EC will compete at 2 p.m. today, and if the Indians qualify for the finals, those will start at 7 p.m. today.
EC finished second out of 24 co-ed teams in the state sectionals last week, from all seven classifications. The lone male on the EC team competing in Columbus is Sydney Dixson, with Will Henry as an alternate.
"We've had a very strong season this year. We went to five events, and we either placed first or second at each one," said fifth-year EC head cheerleading coach Jodi Guess. "To do well at state, we will need a solid, strong routine and plenty of energy. If we do those things, we'll be fine."
Northgate, the two-time defending state cheerleading champions, and Newnan will compete Saturday at 2 p.m. in Columbus, the designated time for classes 5A, 6A and 7A. Longtime Northgate head coach Sarah Frazier said her team – the 2017 Region 5-AAAAAA champs – will be ready on Saturday.
"We are a young team this year with only four seniors, but the girls know what the expectations are around here and they performed well," said Frazier, in her 15th year at Northgate. "The varsity won all six of their events, and the JV also won three of four events. We're looking forward to state."
The Newnan Lady Cougars won the Region 2-AAAAAAA title this season and will do their best to capture a state cheerleading championship, according to head coach Jessika Allen.
"Devotion and hard work are the keys to success. These girls have continued to work hard and overcome adversity. I am proud of how far this team has come this season," Allen said. "Being region champions brings such a feeling of joy and accomplishment,, especially since this is each team member's very first year competing at the high school level."
Allen said her young team has put in the effort to be successful in 2017.
"The girls have been successful this season by putting in hard work at practices throughout the year," she said. "Committing to the team and the success of the team has led them to a region victory."